February 7th, 2009 Posted in
Latest News
Wasn't just the young cats out there rippin' the DPD (Dawn Patrol Dads) are always on the point and doin' it. Here are some of the boys you may not see in magazines but they are out the point everyday they can tearing into it!! Go Lads!!!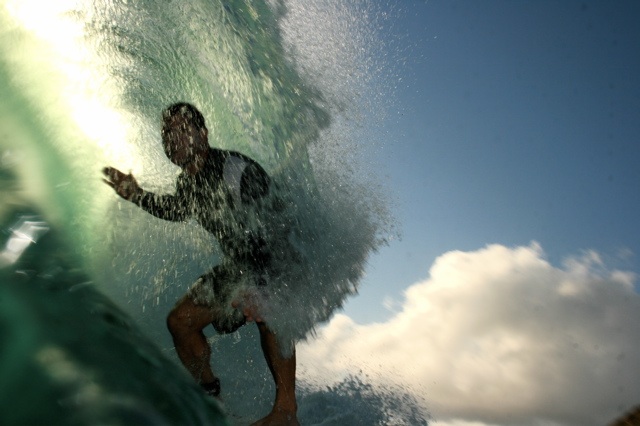 Craig Whillans hiding behind the curtain and lovin showin Hamish how its done! 
Mick Mills on the charge!! Go son!