October 19th, 2008 Posted in
Contest Results
,
Latest News
The Burleigh Boys and Girls were off to North Stradbroke Island this weekend and a great weekend was had by all. Although we did not win (Coming one year!) There was some great performances, and best of all some great team spirit was shown by all the team supported well.
The crew early in the day 
The surf was pretty average 3-4 foot onshore peaks and close outs most waves only allowing one manourve, and you needed to catch the ones that would let you have more than one turn. Luck was a big part of most heats, but sometimes you have to make your own luck.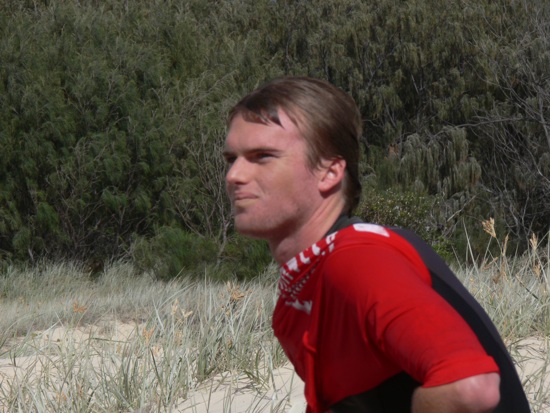 Storm before the heat and below having a crack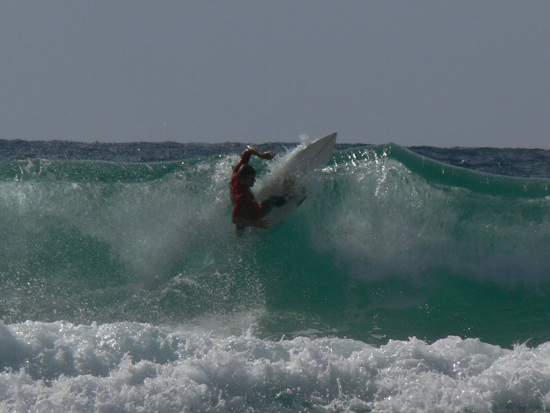 Our first surfer in was Storm Hosking, and although starting really well with a great first wave, but unfortunately could not find a good second wave. He had one of the hardest heats of the day and although surfing well, he could not find that second wave. The 15 minute heats were something where you could not sit still for long.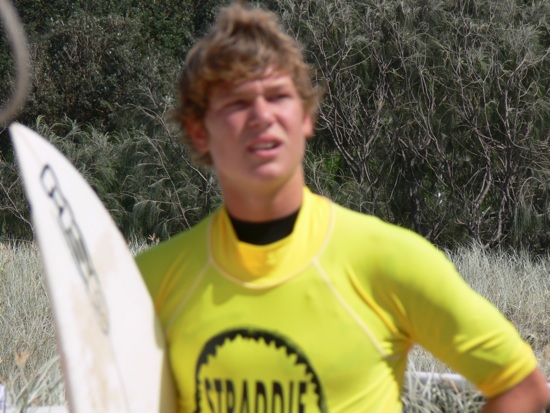 Hamish contemplating pre-heat and below getting busy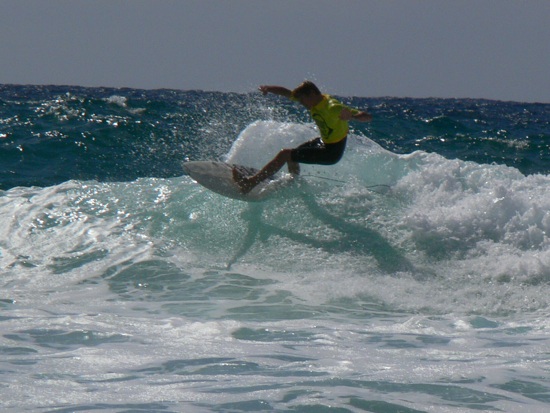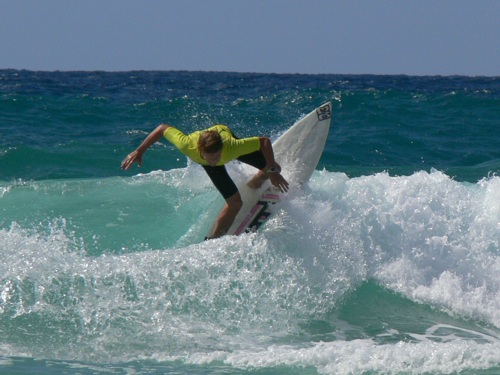 Next up was Hamish Whillians, and Hamish was on the ball from the very start, getting busy and surfing well and getting a good wave straight away and surfing well throughout the heat. Hamish placed third, but I think he was a bit hard done by all the crew calling a first or maybe second. But there were many funny results…. Particularly one heat later in the day we were not involved in. Anyway enough of that…. Well done Hamish although the result didn't match his performance.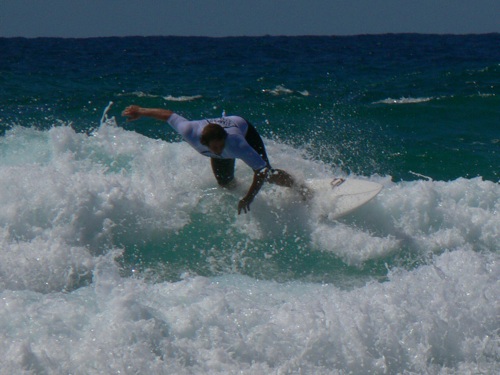 Joel couldn't find many waves in his heat but was great support to the groms and fellow team members 
Next up Joel Lester hit the water in his heat a pretty intense heat for Festivities, with not many waves and plenty of hassling going on. In a wave starved heat there weren't many there for Joel, the effort was there but the waves were not. Festivities was great with the groms and was right there with his support of the team.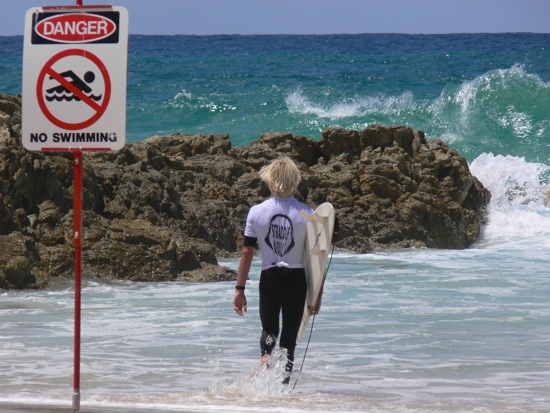 Geno on the way out 
Next up was  Gene Thompson, Geno was psyched and had been sussing the line up from all angles and the Jack Gibson of Burleigh Heads Jye "Supercoach" Brazenas had issued the pre-heat instructions. Get busy!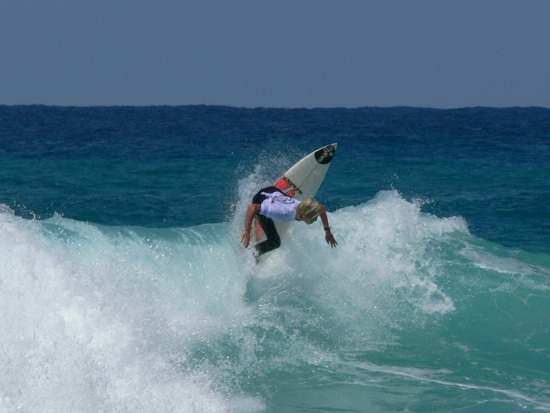 Geno putting it up there and below forehand attack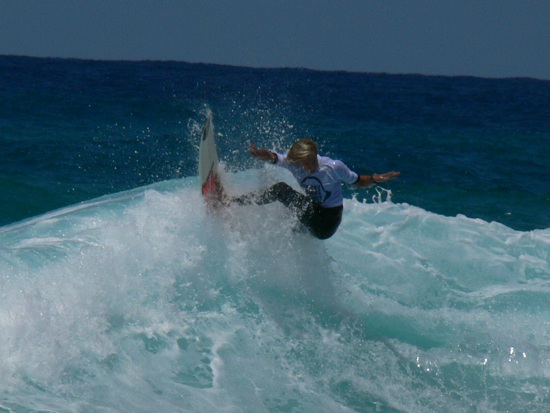 Geno followed through to the letter tearing into the waves, getting busy and grabbing heaps of waves nd racking up some great scores. Geno took out the heat and gave Burleigh it's first win for Straddy for the weekend. The crew at the tent went nuts, Glekesy picking up Geno and going nuts. We were sure Brucey was going to be down there soon. If you haven't met Brucey he a definite character. Well done Geno executed to the letter, a great heat win. 
Stay tuned part 2 to follow soon