May 9th, 2012 Posted in
Latest News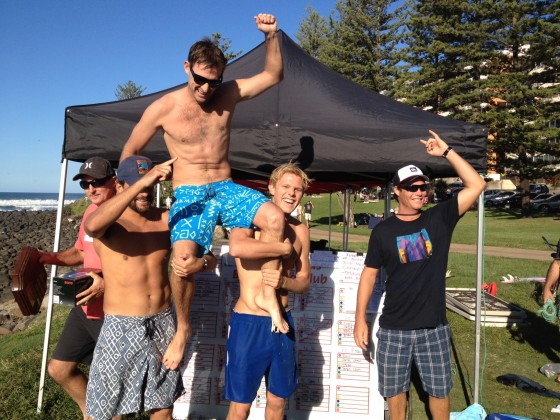 Sunday the 6th of September, 2012, has gone down in Burleigh Boardriders history as "The Best Day Eva" according to  Gary "Happy Birthday Gary" Watterson, winning the President's Cup. The President's Cup is unique in the fact that it can only be held when the President says so, and the waves must be pumping… and it was so Eddie Lindores said let's go.
With the grommets given some waves at high tide, the tide dropped and the President's Cup was on!! The boys were ripping in to double overhead Burleigh, 10 point rides looking the norm, and some absolutely wicked tubes.
The final was James "Billy" Watson, James Lewis, James Woods, and Gary "Happy Birthday" Watterson. Happy Birthday Gary clearly won, and the boys gave him a surfboard guard of honour on his way in, a truly deserved winner.
As Gazza said, "Best Day EVA!!"