August 27th, 2008 Posted in
Latest News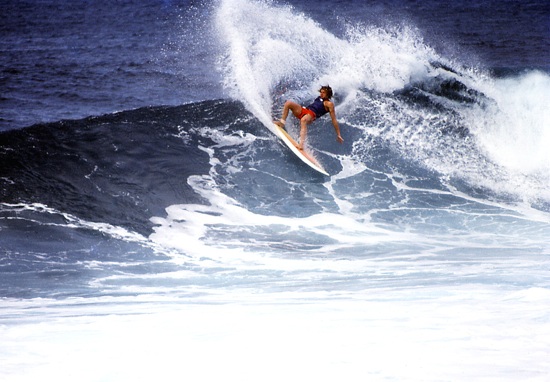 The inaugural 2008 Joe Engel Junior Cup will hit the water this Sunday in the best waves between Main Beach and Burleigh Point. The contest is being held in memory Joe Engel, one of the greats in the sport of surfing.Joe passed away from a heart attack at the age of 46 on Sept 20th 2006. He had shunned away from the limelight and had been living in the Northern territory town of Katherine. A winner of the 1983 Bells Engel was known as a fierce competitor and recognized by many as one of the best junior surfers of all time. His contest record spoke for itself.The junior event will be co-run by the North End and Burleigh Boardriders clubs. Joe was a founding member of North End and was a regular standout at one of his favorite breaks Burleigh Point when the waves were on.The Junior Cup will be held between the surfers of North End and Burleigh Boardriders and the teams will feature 2 cadets, 2 girls and 12 boy surfers under the age of 18yrs. Points from Round 1 will determine a winning club with surfers progressing through to an individual winner."The Joe Engel Cup will hopefully give the Gold Coasts Northern Beach based clubs a stronger competitive base and assist in producing more surfing champions such as Joe in the future" said Contest organizer Wayne McKewen.Everyone is invited to come down and support the contest and check out the action. A Bar-B-Q presentation will be held after the final around 3pm. For more information contact Tim Anderson on 0418 742236 or Vince Lawder on 0419 788289.For contest location listen to the 1057 radio metro or Sea fm Surf report.Mark Richards – 4 time World ChampionI have really fond memories of surfing and touring with Joe. There are incredible images of Joe surfing the barrel at Burleigh imprinted on my mind – his amazing talent will never be forgotten.Gordon Merchant – Co-founder Billabong ClothingJoe was very powerful, gutsy surfer that loved surfing anything from big Sunset to small Gold Coast beach breaks. I was proud to sponsor Joe. He always gave it his all and was instrumental in helping to get Billabong established as an international brand.

Joe Engel

 
Also known as
'Smokin Joe' – '2 in a row Joe' – 'Frank'

 
22nd June 1960 – 20th Sept 2006.
Aged 46
Best Results
1983 Quiksilver trials and Bells WCT Winner
2 time Pepsi Pro Junior Winner 1978 – 79 "2 in a row Joe".
Top 10 Pro Class Trials Sunset Beach Hawaii
IPS Stubbies Classic Burleigh 5th
Voted Best Surfer never to make ASP Top 16 by Tracks magazine
Gold Coast and Queensland Open Title 1978.
Gold Coast and Queensland Junior Title 1978.
U/17 Australian Schoolboy Champion 1977
U/19 Australian Schoolboy Champion 1978
Burleigh and Kirra Point Tube riding Master
Johnny Anderson NEB Club Champion 1977 & 1982
Southport High School champion 1976 & 77
North End Boardriders Life Member.
– Classic Joe Engel Quote –
"There is a really good vibe at contests. The tents look great, everyone is hangin out together and the grommets are getting on good with the older guys

…It's like a little tribe.

I can't say anything bad about North End Boardriders.

I can only say good things about the club and the influence that it had on my life"

 

 
"North End Boardriders would not exist if it was not for Joe Engel.
He and his best mate Johnny Anderson, my younger brother was asked to join Main Beach Boardriders in 1976. They did not want to leave their Southport Surf Lifesaving Club mates. So we formed our own club and beat Main Beach Boardriders in our first interclub contest…Tim Anderson NEB founding President.