January 4th, 2012 Posted in
Latest News
Burleigh kid and world recognized model/actor/TV Reality TV Star, Tyler Atkins, has just been announced as a special guest speaker at the Burleigh Boardriders Charity Luncheon, this Friday at Burleigh Bears leagues Club.
Tyler, always one of the boys at the point, first came to the world's notice, in 2007, as Paris Hilton's new "Aussie Surfer, Fisherman, boyfriend". Tyler more recently has been a model in the US and Australia gracing the covers of Australian Vogue, and the pages of many other magazines.
Since then Tyler has got the bucks and the fame in-between modeling assignments winning "Race Around the World Australia" with his mate Nathan Jollife broadcast all around Australia, the 2 "Surfy Lads" were favourites of the series.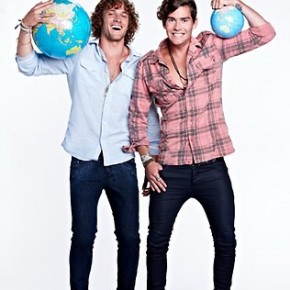 Tyler is no slouch as a surfer, when here last time was seen charging Burleigh at a solid 8 foot on dark, getting a barrel that had all the boys hooting, Tyler has had a shot a competitive surfing, but his mellow nature does not suit the kill or be killed world of pro surfing. Tyler will be surfing in the Burleigh Boardriders Single Fin Classic presented by Billabong…
Well funnyman Freddo Lang should get some great stuff from Tyler, a Hollywood A-lister, knows all the who's who, and a favourite of the ladies wherever he is. And a Burleigh Boy!!!