June 30th, 2011 Posted in
Latest News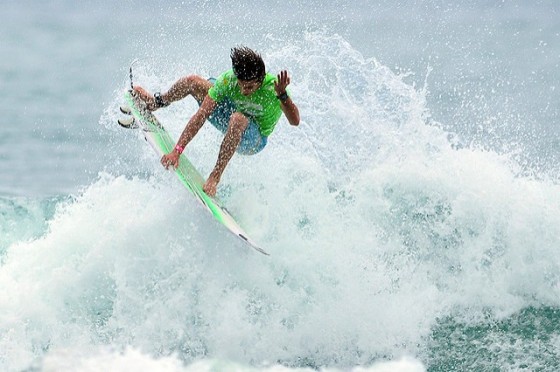 Woodsy is one heat away from the final! With fellow Aussie Mick Campbell, Brazilian Ian Gouvia, and Rafael Pieria from Venezuala they will be fighting it out for 2 direct spots in the Final. As Thomas is in the main round, he will get a 2nd bit of the cherry if he does not score a first or 2nd in his round 6 heat. But I reckon it will be an Aussie 1 & 2 charge into the final.
Burleigh Boardriders take on the World!!!
The action is on from around 11.30pm tonight check it out on
http://billabongisawsg.com/isa11/live-gb/
Here's some photos from last night….