July 17th, 2008 Posted in
Latest News
Well Champ has found a legit excuse for buying him a drink this time, it's his Birthday!!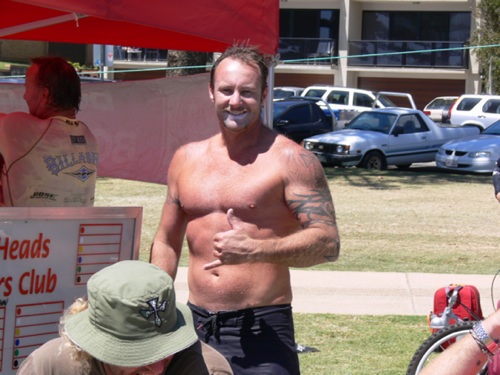 Come down to the point from 5pm Friday 18th July, throw in and have a few beers with Ash for his birthday, I think he turns 45 this year!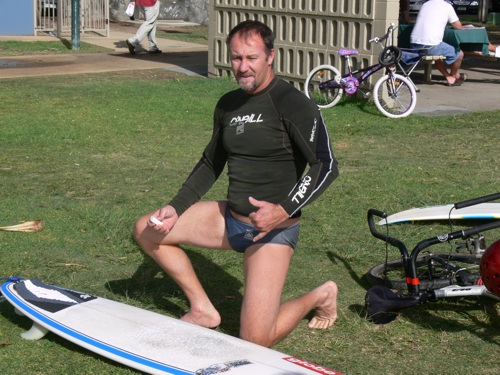 Champ has promised to keep his boardies on and not strip down to his sluggoes, those with an aversion to swearing are advised to wear earplugs!
WARNING- UNDER NO CIRCUMSTANCE TRY TO HAVE A MUCK AROUND SPA WITH THE CHAMP AFTER A FEW BOURBONS! JUST ASK DVEX, DUSTBIN AND OTHERS WHO HAVE WORN BADLY CORKED THIGHS, BECAUSE LIKE BULLWINKLE, "I DONT KNOW ME OWN STRENTGH!" 
HAPPY BIRTHDAY CHAMP FROM ALL OF BURLEIGH BOARDRIDERS