July 12th, 2008 Posted in
Latest News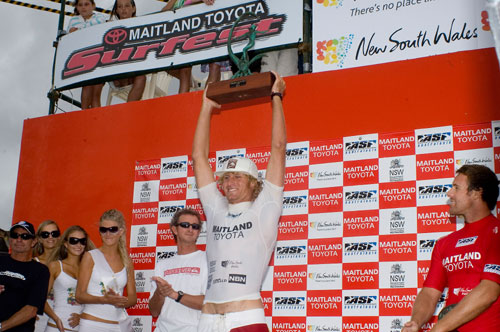 Bottle will be hitting the water around 4pm this afternoon for his round 3 heat against Kai Otten.
The website says 3-4 foot, the call will be at 3 this afternoon, looks like it could be on.
Bottle is in form and looking to progress further in the event. Looks like Burleigh at J-Bay, sharp rocks, just how Botts likes it………… GO BOTTLE!!!!
LOG ON TO http://www.billabongpro.com/ TO WATCH IT LIVE!!
GET ONTO THE COMMENTS PAGE AND SHOUT OUT FOR BOTTLE!