December 18th, 2009 Posted in
HONOLUA SINGLE FIN 2010
,
Latest News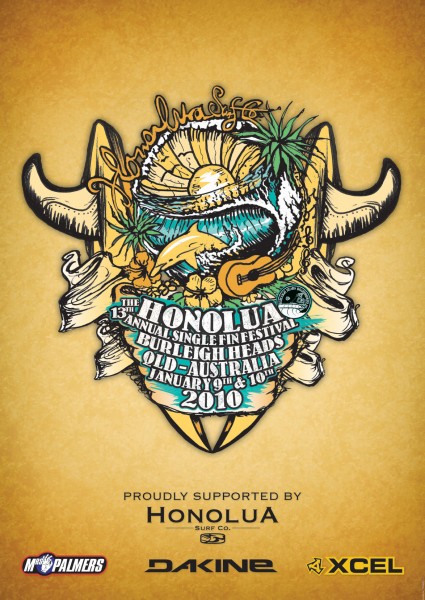 Well known martial artist and multiple World Champion John Wayne Parr has been confirmed as a guest speaker at the Burleigh Boardriders Charity Luncheon to be held at Burleigh Bears Leagues Club on Friday, January 8, from 11 am. Also attending will be Olympians Kye Hurst and Ken Wallace, a member of the Gold Coast Titans and Burleigh's own WCT lad, Jay "Bottle" Thompson..
All profits go to the Burleigh Boardriders Junior Development, and other charities…..
Tickets $100 each or $1000 for 10 person table… Food, refreshments, and entertainment plus lucky door prize included!
Also legendary sport memoriabilia auction, including a Don Bradman Bat in display case, a Kangaroo's signed football (Includes Wally, Allan Langer, laurie Daley, Etc Etc) and tonnes more!
For tickets call
Edward – 0413 757 551
Ash – 0439 762 018
Here is a brief on John Wayne Parr from Wikipedia…..
JWP = Legend (The real Champ) – Come on Ash, have a crack we dare ya!!!!

Biography & career
Early life
Wayne Parr began training in Taekwondo at the age of 11. As Parr was growing up, his family moved a lot and his mother helped him find a new gym each time they settled in a new place, in order to keep her son in training. At the age of sixteen, his family moved back to Queensland, and Parr began training with Blair Moore. Moore trained Parr for 13 fights, with Parr winning an Australian title (63 kg) at the age of 17. A South Pacific title by 5th round knock out over Scott Lovelock was also won when Parr was 19.[1]
In 1995 Parr moved to Thailand and lived in a Muay Thai camp for four years, training in Pattaya and Bangkok, competing in 30 fights and winning two world titles. He was voted the Best Farang Fighter of the year in 1997, fought at Lumpinee Stadium three times, and at his first Thai King's birthday. In 1999 Parr moved back to Australia to open his own gym.[2]
The Contender Asia Finals
On 12 April 2008 Parr fought Yodsaenklai in Singapore for The Contender Asia title and USD $150,000. The fight was an emotional battle for Parr; just weeks before the contest, his father had been diagnosed with terminal cancer.[citation needed] His wife was also pregnant. Parr recovered from two knockdowns during the fight, but lost by unanimous decision.
Titles
2008 International Kickboxer Magazine World Champion Belt
2008 WKBA World Champion defence
2007 WMC Middleweight World champion
2005 WKBA World Champion
2004 S-1 World Middleweight tournament champion
2001 Australian Boxing Middleweight Champion
2001 Kings Cup Champion
2000 IMF Kings Cup World Middleweight champion
1999 Winner Kings Cup
1999 WMC Australian Jr. Middleweight champion
1994 WKA South Pacific Super Lightweight champion
1992 WKA Australian Super Lightweight champion
2004 Fighter of the Year by IronLife Magazine
2004 Fighter of the year by International Kickboxer Magazine
1997 Best Farang Fighter in Thailand.
Kickboxing Record
74 Wins (36 (T)KO's, 38 Decisions), 29 Losses
Date
Result
Opponent
Event
Method
Round
Time
2009-11-29
Win
Eli Madigan
Evolution 19, Australia
Decision (Unanimous)
5
3:00
2009-08-29
Loss
Cosmo Alexandre
Evolution 17, Australia
TKO (Low kicks)
2
2009-08-29
Win
Jason Scerri
Evolution 17, Australia
Decision (Unanimous)
3
3:00
2009-06-26
Loss
Buakaw Por. Pramuk
Champions of Champions II,WMC title Montego Bay, Jamaica
Decision (Unanimous)
5
3:00
05/07/2009
Win
Mike Zambidis
Melbourne, Australia
Decision
5
3:00
04/04/2009
Loss
Madsua
Evolution 16, Brisbane, Australia
Decision (Unanimous)
5
3:00
12/06/2008
Win
Sean Wright
Evolution 15 "The Contender Qualifier",IK World titel Brisbane, Australia
TKO
2
3:00
09/16/2008
Win
Dzhabar Askerov
Evolution 14 "The Contenders", Brisbane, Australia
Decision
5
3:00
04/12/2008
Loss
Yodsanklai Fairtex
The Contender Asia Finale, Singapore
Decision
5
3:00
01/20/2008
Win
Kozo Takeda
Brave Hearts 7, WKBA World title, Tokyo, Japan
KO
4
1:20
12/01/2007
Win
Cosmo Alexandre
Evolution 12, WMC World title, Brisbane, Australia
Decision
5
3:00
10/00/2007
Win
Dzhabar Askerov
The Contender Asia, Episode 14, Singapore
Decision
5
3:00
10/00/2007
Win
Zidov Akuma
The Contender Asia, Episode 11, Singapore
KO (Right punch)
3
1:44
09/00/2007
Win
Rafik Bakkouri
The Contender Asia, Episode 3, Singapore
Decision
5
3:00
07/21/2007
Win
Jun Kim
K-1 Fighting Network KHAN 2007, Seoul, Korea
Decision
3
3:00
11/25/2006
Win
Bruce Macfie
Evolution 9 "Revenge or Repeat", Gold Coast, Australia
Decision
5
3:00
09/16/2006
Win
Soren Monkongtong
Evolution 8 "Final Count Down", Gold Coast, Australia
KO (Right punch)
4
07/28/2006
Win
Greg Foley
Jabout presents Destiny, Penrith, Australia
Decision
5
3:00
06/02/2006
Loss
Wanlop Sitpholek
Evolution 7 "Fight for a Cause", Brisbane, Australia
Decision (Split)
5
3:00
04/28/2006
Loss
Oomsin Sitkuanam
TITANS 3rd, Shin Nihon Kickboxing, Tokyo, Japan
Decision (Majority)
3
3:00
03/12/2006
Loss
Steven Wakeling
WBC Muay Thai Championships, London, England
Decision (Split)
5
3:00
12/10/2005
Loss
Yodsanklai Fairtex
Xplosion 12 Super Fights, WBC World title, Gold Coast, Australia
Decision
5
3:00
11/25/2005
Win
Bruce Macfie
Evolution 6 "Two Tribes Go To War!", Gold Coast, Australia
Decision
5
3:00
10/12/2005
Win
Toshiyuki Kinami
K-1 World MAX 2005 Champions' Challenge, Tokyo, Japan
Decision
3
3:00
08/22/2005
Win
Kozo Takeda
TITANS 2nd, WKBA World title, Tokyo, Japan
KO (Right hook)
3
2:24
07/20/2005
Loss
Albert Kraus
K-1 World MAX 2005 Championship Final, Tokyo, Japan
Decision
3
3:00
05/04/2005
Win
Shane Chapman
K-1 World MAX 2005 World Tournament Open, Tokyo, Japan
KO (Left Punch)
3
2:08
12/18/2004
Loss
Sakmongkol Sithchuchok
K-1 Challenge 2004 Oceania vs World, Gold Coast, Australia
Decision (2 Ext.R Split)
5
3:00
11/06/2004
Win
Oomsin Sitkuanam
Titans 1st, Kitakyushu, Japan
Decision (Unanimous)
3
3:00
10/13/2004
Loss
Arslan Magomedov
K-1 World MAX 2004 Champions' Challenge, Tokyo, Japan
Decision (Ext.R Majority)
4
3:00
07/07/2004
Loss
Buakaw Por. Pramuk
K-1 World MAX 2004 World Tournament Final, Tokyo, Japan
Decision (Ext.R Split)
4
3:00
05/22/2004
Win
Gregory Swerts
SuperLeague Switzerland 2004, Winterthur, Switzerland
KO
4
04/07/2004
Win
Duane Ludwig
K-1 World MAX 2004 World Tournament Open, Tokyo, Japan
Decision
3
3:00
03/20/2004
Win
Fadi Merza
SuperLeague Italy 2004, Padova, Italy
Decision
5
3:00
03/04/2004
Win
Nuengtrakarn Por.Muang Ubon
S1 World Championships 2004, Bangkok, Thailand
Decision
3
3:00
03/04/2004
Win
Jean-Charles Skarbowsky
S1 World Championships 2004, Bangkok, Thailand
TKO (Referee stoppage)
3
0:40
03/04/2004
Win
Magomed Magomedov
S1 World Championships 2004, Bangkok, Thailand
Decision
3
3:00
12/06/2003
Loss
Kamal El Amrani
SuperLeague Netherlands 2003, Rotterdam, Netherlands
Decision
5
3:00
07/04/2003
Win
Ryuji Goto
Shoot boxing, Tokyo, Japan
KO (2 Ext.R)
7
04/27/2003
Win
Hiroyuki Doi
Xplosion 4 "Shoot boxing vs Muay Thai 3", Sydney, Australia
KO (Jumping knee strike)
4
2:23
02/00/2003
Win
Ryuji Goto
Shoot boxing, Tokyo, Japan
Decision
5
3:00
11/26/2002
Loss
Mike Zambidis
K-1 Oceania MAX 2002, Melbourne, Australia
Decision
3
3:00
11/26/2002
Win
Shane Chapman
K-1 Oceania MAX 2002, Melbourne, Australia
KO (Straight right punch)
3
11/26/2002
Win
Alex Tui
K-1 Oceania MAX 2002, Melbourne, Australia
TKO (Corner stoppage)
3
1:30
10/25/2002
Win
Scott Bannan
Boonchu Cup, Southport, Australia
Decision
5
3:00
06/01/2002
Win
Baxter Humby
World Championship Kickboxing, Bernalillo, NM
TKO
3
03/23/2002
Win
Rodtung Wor-Taveekeat
Kickboxing @ Stardust Casino, Las Vegas, NV
Decision
5
3:00
12/05/2001
Win
Miguel Marques
Kings Cup, Bangkok, Thailand
Decision
3
3:00
12/05/2001
Win
Duen Easarn
Kings Cup, Bangkok, Thailand
Decision
3
3:00
12/05/2000
Win
Orono Por.Muang Ubon
Kings Cup, IMF World title, Bangkok, Thailand
Decision
5
3:00
10/13/2000
Win
Scott Bannan
K-1 Queensland 2000, ISKA World title, Brisbane, Australia
KO (Right knee strike)
2
2:09
06/17/2000
Win
Oliver Olsen
The Ashes Muay Thai Megashow, Brisbane, Australia
TKO
05/20/2000
Win
Darren Reece
Boonchu Cup Muay Thai Explosion, Southport, Australia
TKO
2
02/04/2000
Loss
Shane Chapman
Judgement Day Super 8, Melbourne, Australia
Decision
3
3:00
02/04/2000
Loss
Daniel Dawson
Judgement Day Super 8, Melbourne, Australia
Decision (Ext. R)
4
3:00
12/05/1999
Win
Paeng-rit Sor Prapaporn
Kings Cup, Bangkok, Thailand
Decision
5
3:00
10/03/1999
Win
John Myles
Gold Coast Encounter, Southport, Australia
05/23/1999
Win
Daniel Dawson
Explosion I, Gold Coast, Australia
Decision
5
3:00
04/25/1998
Win
Takayuki Kohiruimaki
J-Network, Tokyo, Japan
Decision
5
3:00
12/05/1997
Loss
Wihoknoi Ch.Malithong
Kings Cup, Samutprakarn, Thailand
Decision
5