June 15th, 2008 Posted in
Coaching
,
Contest Results
,
Latest News
A big congratulations to the burleigh groms on placing eq 3rd in the jay carter tag team contest losing to snapper in the semis, whose team consisted of half the top ten of the pro junior series.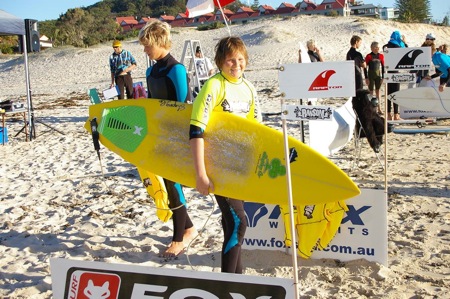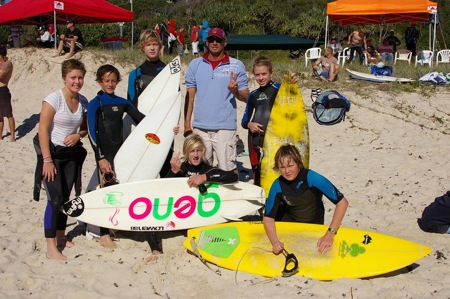 Supercoach Dwayne and the Squad 
Our groms held there heads high as they went down fighting to the last second, congrats to the snapper groms they are a well polished surfing team. Our team did very well also, surfing as a team with plenty of spirit and in the years to come they will be a team which will be very hard to beat.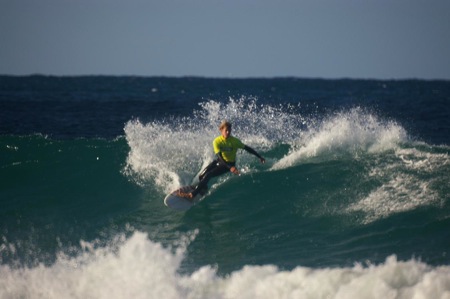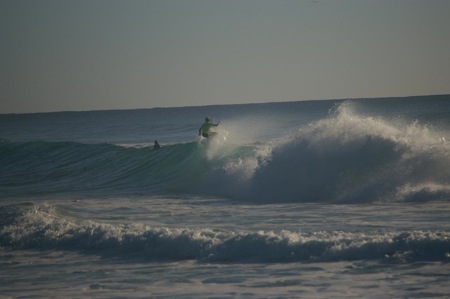 The team was, jed denison who as team captain did a very good job, gene thomson who surfed good all day and had lots of fun, hamish whillens who as our double whammy surfer for the three matches did everything required of him and surfed well all day,josh highlander for a young bloke joshy charges, it must be in the highlander genes, josh surfed good and has a great surfing future ahead of him keep charging joshy, jacob hall well the boys nicknamed jacob sleepy but he wasn't too sleepy today he pushed himself and surfed very well and ill tell you it was hard work out there for all the groms 4-6ft of closeout beachies and a very strong sweep, so crew if you see the groms around give them a pat on the back for doing burleigh proud, the clubs future is in good hands, well done groms and also i can't forget sophie hall our reserve who was ready to go if needed sophie is one of our keenest members who very rarely misses training well done sophie you are doing a good job, so once again well done groms and ill see ya out the point dwayne harris. remember training is still on every sat morning at 7am be there and next time we will beat snapper