May 31st, 2008 Posted in
Contest Results
,
Latest News
Round 2 of the Club Championship got underway on a great Sunday with some fun little 2-3 foot waves at the point.
NOT A BAD DAY FOR A CLUB CONTEST?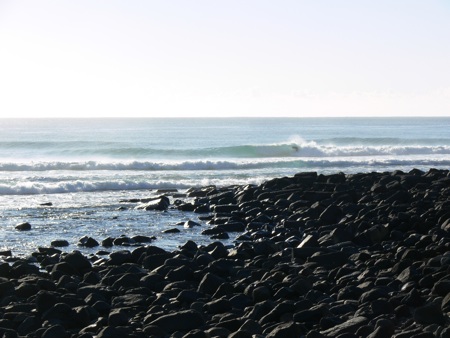 The swell had dropped a little, everyone was keen and good to see some new grommets show up.There was some great surfing in all divisions, and the stand outs were Ruben and Oliver Botha, new members, but the groms 10&12 years old ripped it up.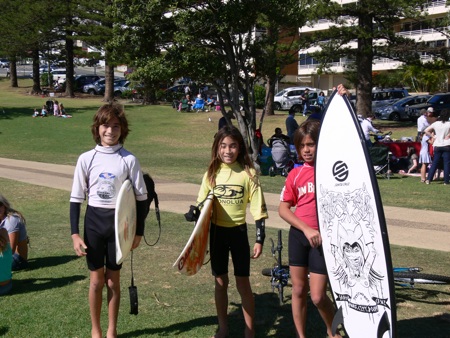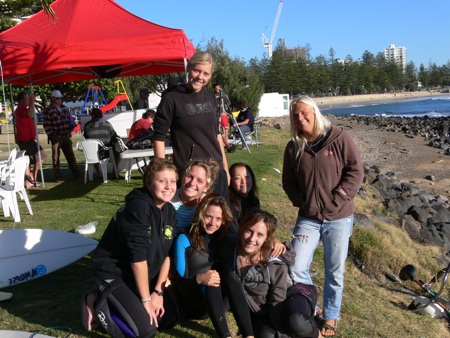 Great competition in all divisions, and the Open's was hotly contested. Jye "Fabs" Brazenias was on fire with his Kelly Slater hairstyle , after the final he was heard to have said, "Yeah, I felt like I was really in the zone out there, Yup… Yup.." Looks like Fabs has taken the lead in the 2008 Club Championship. Blokes like Bertie Newton, Joshy Stewart, Dvex, and Lewis will be out to knock him back though come next round.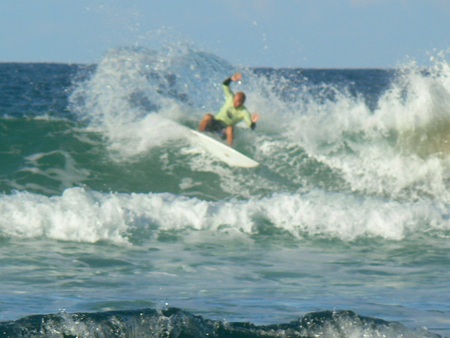 FABS- IN THE ZONE – YUP!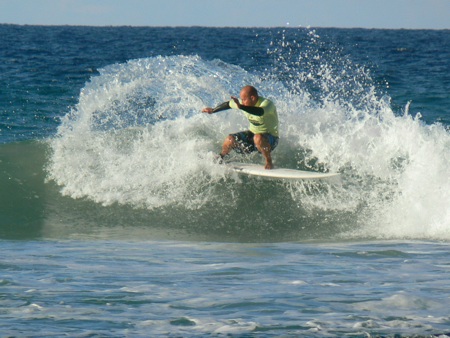 FABS LOOKING DANGEROUS FOR THE 2008 CHAMPIONSHIP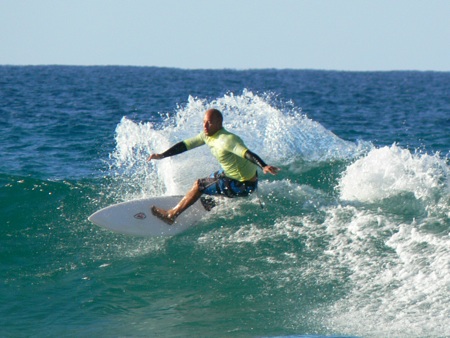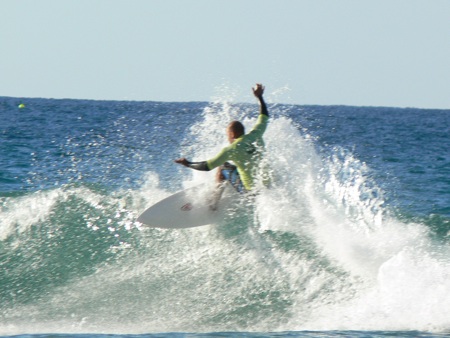 Kyle 'Dvex' Robinson was back in the final Dvex a hard man to beat in any heat, placed 2nd, and Zac Van Druten came in 3rd, Millhouse had to go home to his girlfriend so didn't turn up for the final and got 4th. What's goin on there?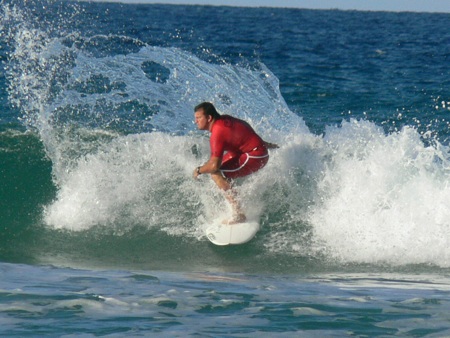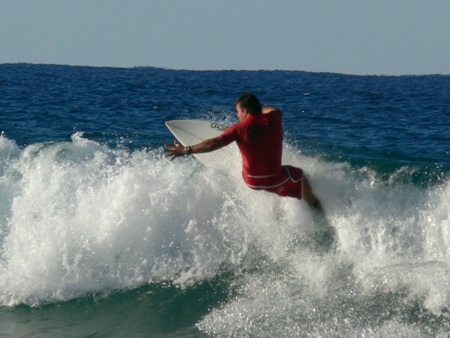 SPEED RUN FROM DVEX 
Nick Heath won the Masters from Tappa, Stench now grabbing the lead in the Masters Club Championship, look out stench Champ will be looking to take you out next round! El Presidente Edward Lindores took out the Grand Masters, Edward in fine form, about time he got a win from Bill Ringland, JD. and Crowey were once again doing his thing in the final.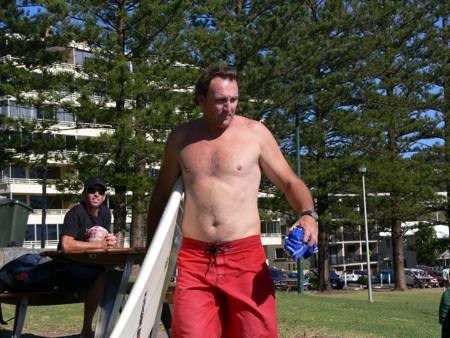 PRESIDENT EDWARD ON THE WAY TO A WIN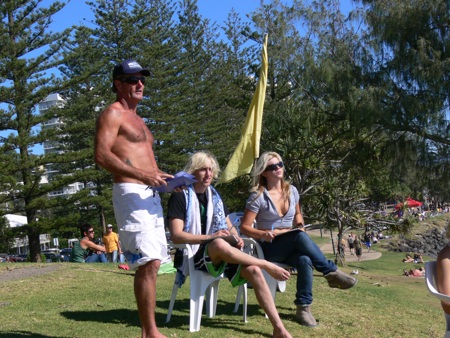 IRON PHIL, ZAC, & CASEY ONLY THE JUDGING PANEL 
Gene Thompson took out the cadets from arch rival Hamish Whillans, Jake Oksanen and Clint Guest pushing the lads all the way. Ruben Botha took out the Fleas from big brother Oliver. Bad luck for Oliver breaking his arm on the skatey on the footpath late in the day on not being able to do the double in the groms final with his brother. Once again the mini-Hylander won the Groms, he's keen and still trying convince everyone he surfs better than big brother Tim. Maybe one day Josh!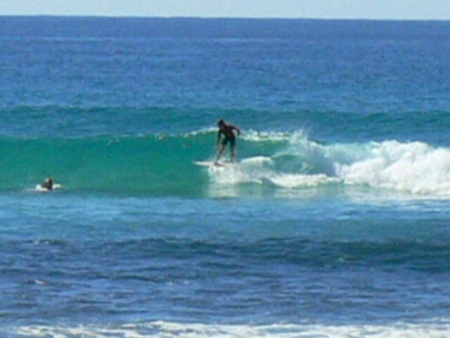 BYRON HOSKING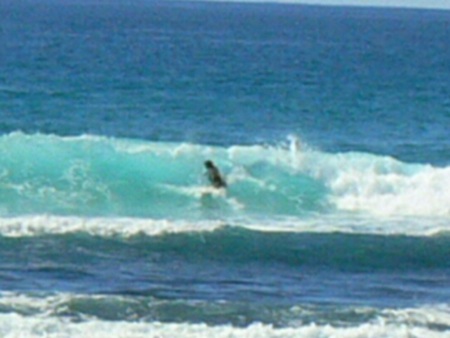 OLIVER BOTHA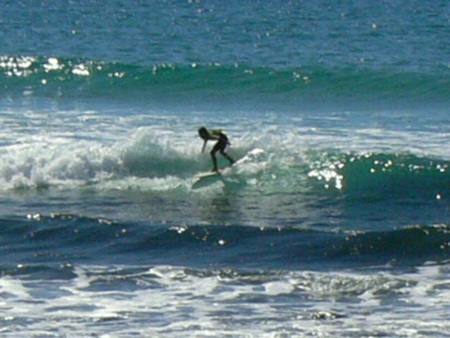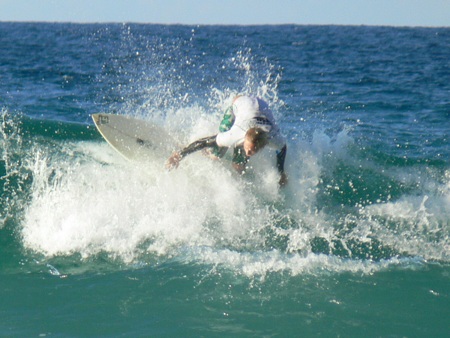 ZAC VAN DRUTEN
 A top day was had by all, great surfing and good relaxing afternoon. The girls surfed well and had a hell a lot of fun on the day. It was great seeing a good roll up in the girls, groms, opens, a big day with a 4pm finish. From now on entry will be cut-off at 8 am, if you cannot be there call at least. Would be good to have some more help with the judging, and general pack up.
RESULTS
OPEN
1ST JYE BRAZIENAS 2ND KYLE ROBINSON 3RD ZAC VAN DRUTEN
WOMEN
1ST ANNIE MERRY 2ND SOPHIE HALL 3RD ANNA KELLAR 
CADET
1ST GENE THOMPSON 2ND HAMISH WHILLIANS 3RD JAKE OKSANEN 4TH CLINT GUEST
GROMS
1ST JOSH HYLAND 2ND DYLAN KAMA 3RD BYRON HOSKING 4TH TALOW GUEST
JUNIORS
1ST TOM RINGLAND 2ND MITCH MILLS 3RD REECE HUDSON 4TH COREY HEMMING
GRANDMASTERS
1ST EDWARD LINDORES 2ND  DAVE HALL 3RD BILL RINGLAND 4TH JOHN DENISON
MASTERS
1ST NICK HEATH 2ND TERRY TEECE 3RD BRIAN FORD 4TH PHIL
FLEAS
1ST RUBEN BOTHA 2ND OLIVER BOTHA 3RD DYLAN KAMA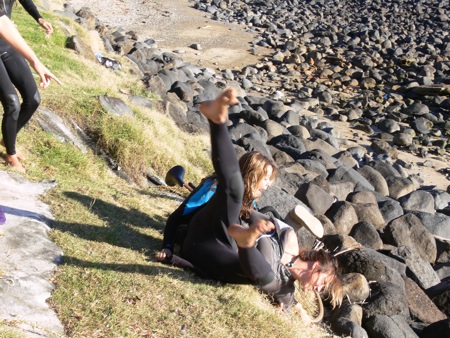 ANNIE & SKY AND ROCK WRESTLING