April 22nd, 2009 Posted in
Latest News
BURLEIGH'S OWN JAY 'BOTTLE' THOMPSON IS INTO THE ROUND OF 48, WINNING HIS ROUND OF 96 HEAT BEATING SUNNY GARCIA.
TO WATCH IT LIVE
 http://www.quikprodurban.com/index.asp?page=Live 
BOTTS WILL BE SURFING AGAINST SHAUN GOSSMAN, JIHAD KDOR, AND CHAD DU TOIT IN HIS ROUND OF 48 HEAT LATER TONIGHT OR TOMORROW AFTERNOON. WAVES ARE A SLOPPY 2-3 FOOT AS BOTTS LOOKS TO KICK ARSE ON WQS. HE WILL ALSO BE SURFING IN THE BILLABONG PRO TEAUPOO TAHITI NEXT MONTH.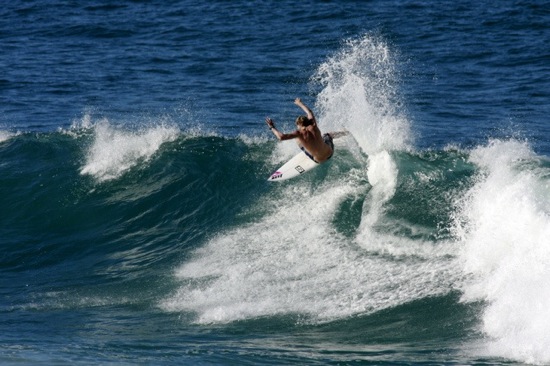 WE WILL KEEP YOU INFORMED. BOTTLE HAS MOVED TO THE US WITH FELLOW BURLEIGH SURFER PAUL FISHER AND SUNNYCOAST LAD LEIGH SEDLEY… WHAT A HOUSE THAT ONE WOULD BE. GOOD LUCK BOTTS!!