January 12th, 2009 Posted in
HONOLUA SINGLE FIN 2010
SICK CONTEST GREAT FUN!!! THANKS FOR THE PHOTOS, PHOTO'S BY TIM BEBAN UNLESS OTHERWISE CREDITED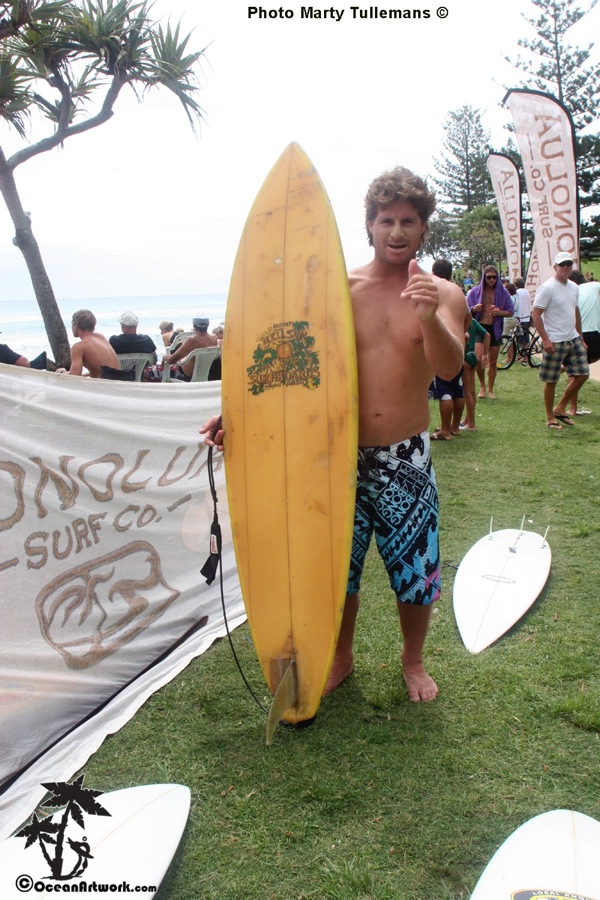 THUMBS UP FROM OCCY HE LOVES THE HONOLUA SINGLE FIN CLASSIC 
WARDY THE WINNER! 
PAULWARD CARVES HIS WAY TO VICTORY AT THE HONOLUA SINGLE FIN CLASSIC
Former ACC (Australian Championship Circuit) champion Paul Ward of Snapper Rocks tookout the 2009 Honolua Single Fin Classic from a class field which includedformer top 44 and current professional surfers. The waves at the world famousBurleigh Point were pumping and a crowd of almost 4000 spectators watched on asthe competitors traded barrels and big turns on classic pre-1985 single fins.
WATCH THE ACTION FROM THE FINAL! CLICK THE LINK! 
http://www.nbntv.com.au/index.php/2009/01/11/ward-snaps-up-single-fin-title/
"My arms are buggered", said a tired but stoked Paul Ward after his win,"It wasgreat to come up and score a few barrels and waves from the Burleigh boys".
Thefinal was a tight affair, with Ward pushed all the way by Burleigh local JamesLewis who had the huge crowd cheering in his semi-final when he busted a hugeaerial turn on one of the bigger sets. He also had them laughing when insteadof running around the point to get a wave he borrowed a pushbike from a localgrommet and was cheered along the point as he rode through the crowd with hisboard under his arm.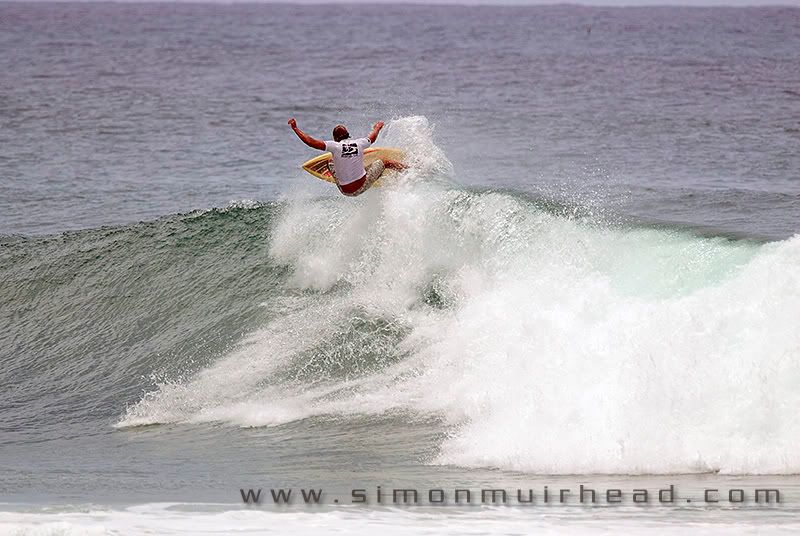 LEWIS GOES BIG!!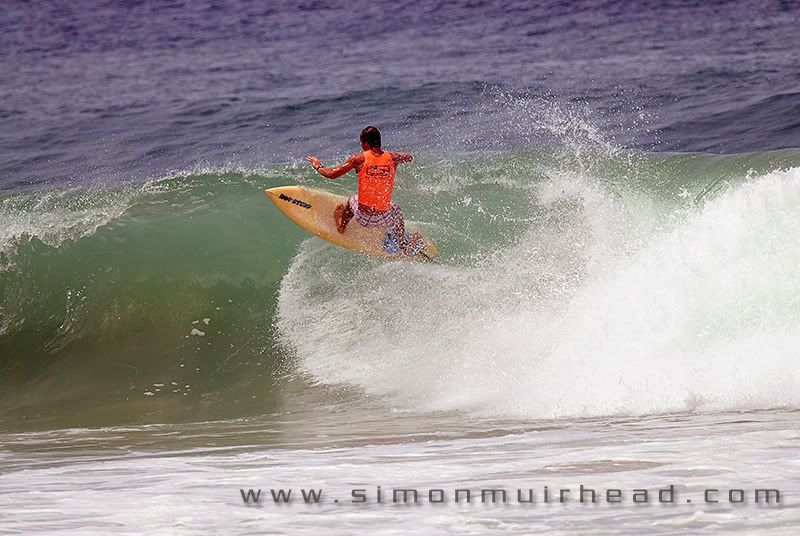 BILLY FIRED UP! 
AnotherBurleigh local James Watson was 3rd, the well known waterman and bigwave rider close as well, but was left one wave short of victory. North Endsurfer Damien Healy was 4th, and former WCT surfers Mark Ochilupoand Luke Egan 5th and 6th respectively.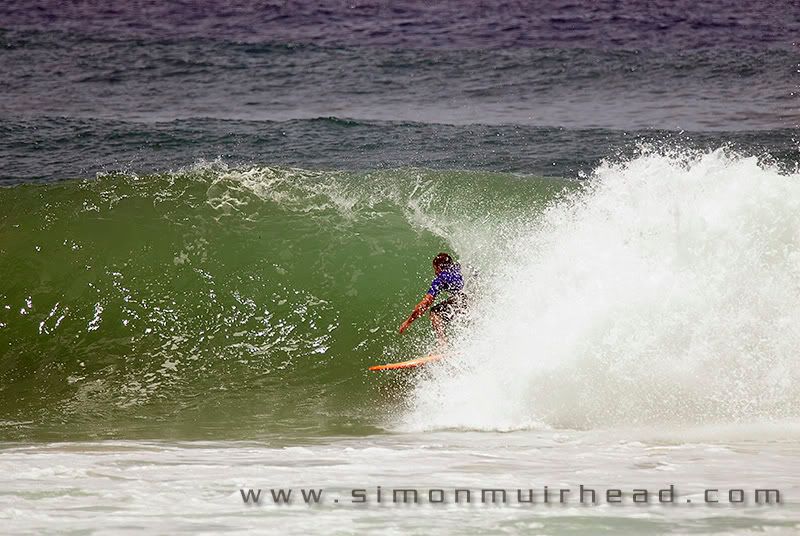 HOYO IN THERE!!! 
Itwas a festival like atmosphere, harking back to the days of the Stubbies when BurleighPoint was lined with spectators, many observers saying this is the biggestcrowd they had seen at a surfing event outside Snapper Rocks for the WCT.
LOUIE RIPPING!! 
Thepumping waves and great surfing wrapped up a big weekend for the Burleigh HeadsBoardriders, the Charity Luncheon a huge success on the Friday at BurleighBears Leagues Club. All those who attended the festival weekend will be backagain, from former and current pro surfers, to locals and other surfingcelebrities.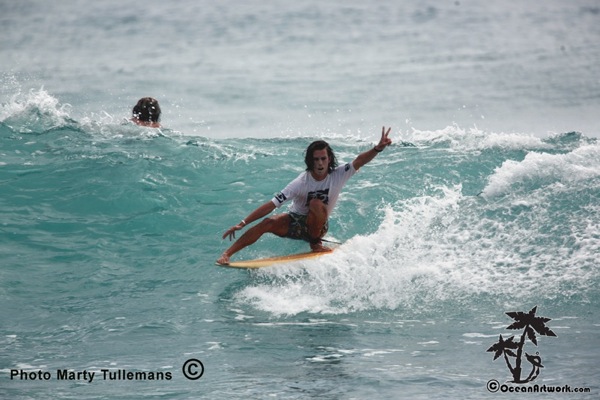 Noprize-money, just Burleigh Barrels, old boards, good times and back to the grassroots of surfing culture.
www.burleighboardriders.com
FISH BOTTS & YOUNG JACK BODI 
BILLY AIR DROP 
celebrity chef PETER EVANS! 
DAMIEN HEALY