September 1st, 2008 Posted in
FBI
First up congrats to all the groms and crew who took part in the inaugeral "Joe Engel Cup"and a big thanx to Wickas for organising it,cheers mate!!!!Pretty Boy Geno is certainly stepping up in the contest arena,a great 2nd place to back up his open club round win a couple of months ago,don't worry mate,the boys will keep your ego in check!!!
Another great day of barrels here,Joel and I hit Bingin for the dropping tide and it was deja vue all over again,check out Joels snap below,this was his first wave!!!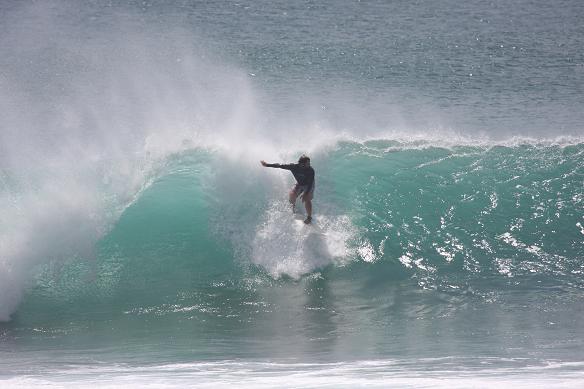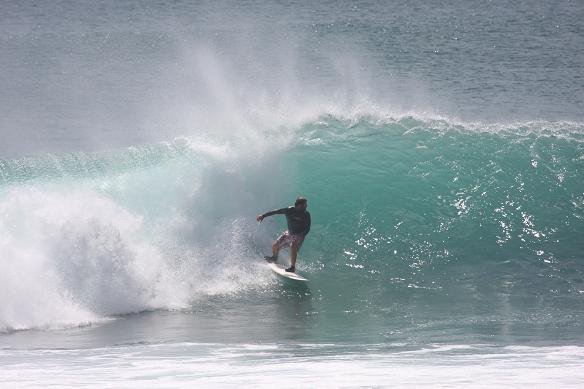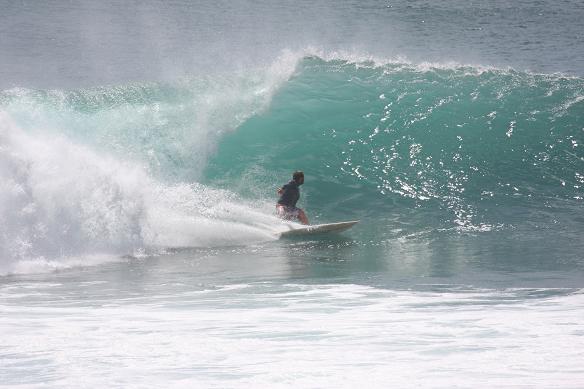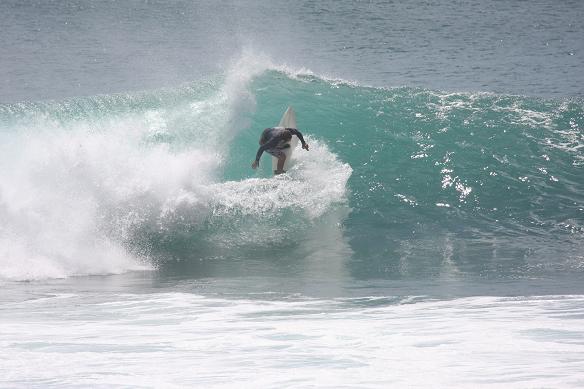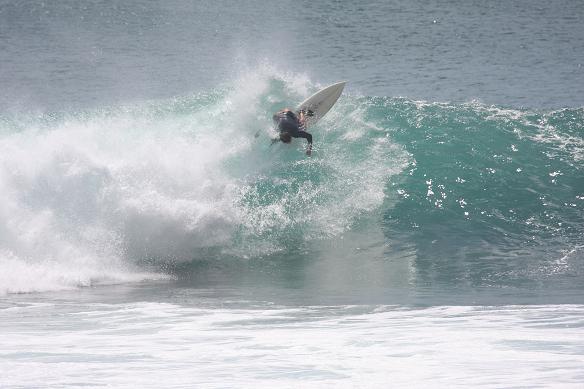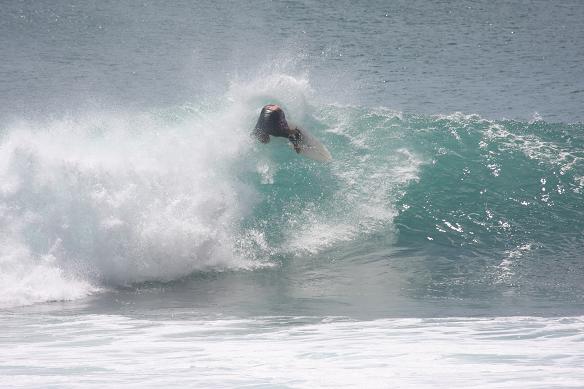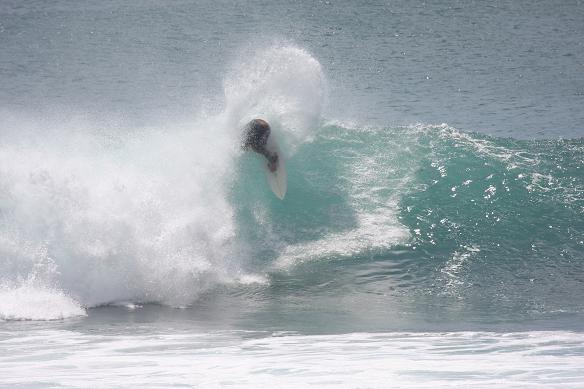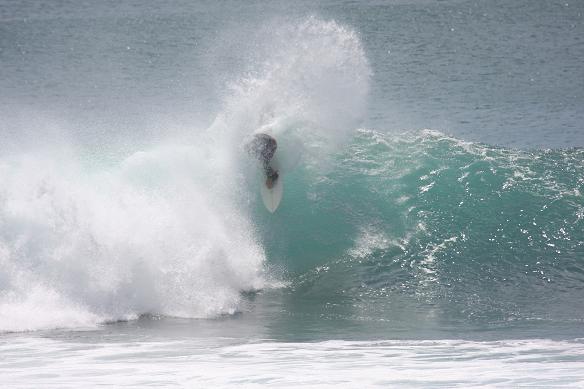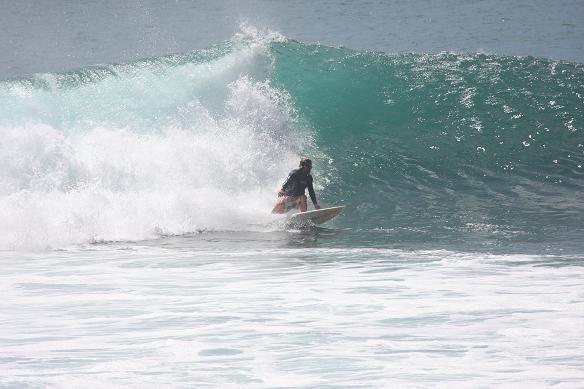 Unfortunately Joel doesn't know how to tube-ride on his backhand-hence the lack of pig-dog photos of him!!!
Got the call this arvo that Desert Point was inconsitant and had 80+ guys out,think I made the right call to hang in Bali!!!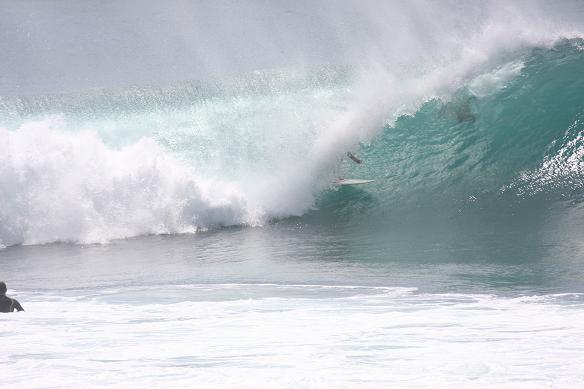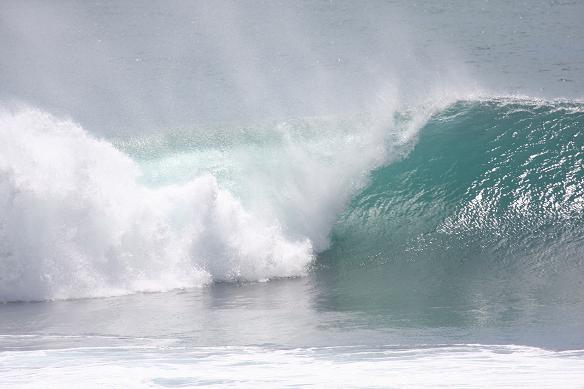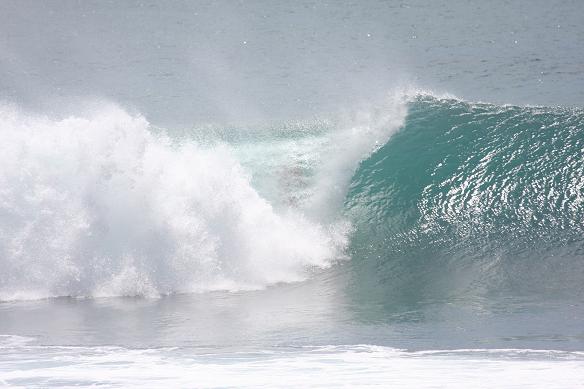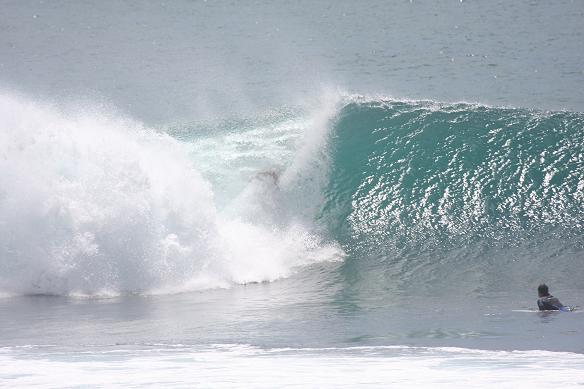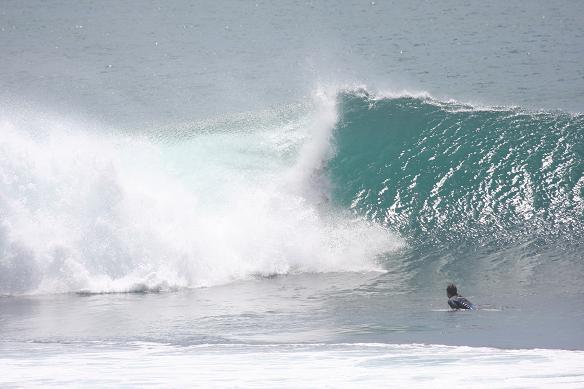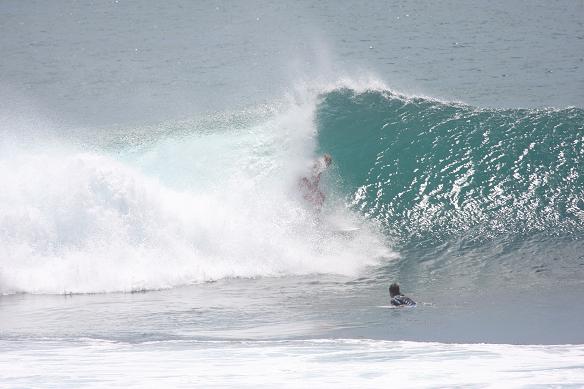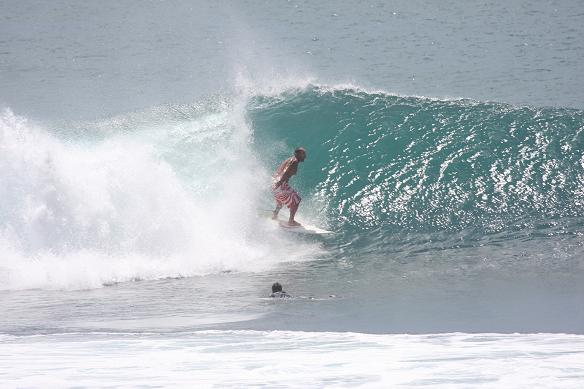 Spoke to Timmy and crew at Lembongin,Lacerations broke for 3 waves only all day,swell was too south and didn't get in,said they had fun 2-3ft waves there,they'll be back in Bali on Wednesday,so I'll catch up with them then.Joel and Simon fly out tomorrow arvo,I'll get them to drop me off at Bingin on their way to the airport,chow   Stench