August 22nd, 2008 Posted in
FBI
Had a bit of fun out at Ulu's today,small but the water was nice!!Caught up with the Craig,Hamish and crew,not much on offer for the oldies,but the groms were frothin'.
There's a little pulse tomorrow and the next day,enough maybe for a bit of Bingin.Thyen small waves for the next week again,this has to go down as the lamest August I've ever seen,and I've seen a few!!!
The boys are taking the groms on a cultural tour of Bali tomorrow,the enthusiasm on the groms  faces pretty much said it all!!!It'll do the little buggers good to have a look around but I can see the novelty might wear off pretty quickly!!!
Waiting for Wartsy,Rochelle,Jakey and Marc to arrive at their hotel,not sure what they're gunna do,maybe Lembongin???
what does she see in this fat bastard???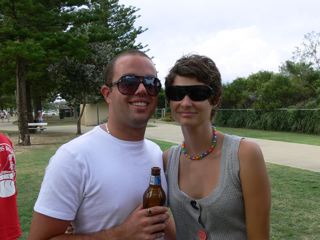 Ash Ryan is here as well,with his lovelly wife Niki,he's rented a 9 bedroom villa down at Cungu,living the good life Ash!!!!
Joel and Simon Massey are staying put at G-land for maybe another week-no point in coming back to surf 3ft Ulu's!!!
Also had a surf today with Nobby's legend Brow,he originally came over to set up a business,but that fell through,so he thought might as well stay for a year,why not!!!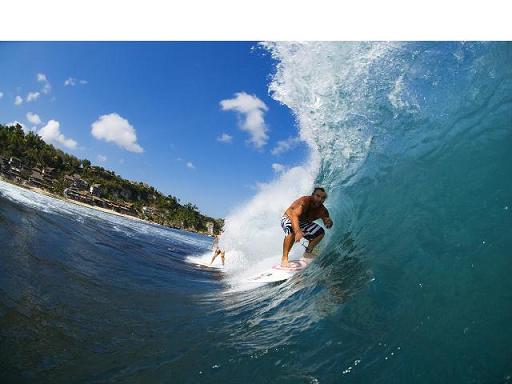 chow  Stench