August 11th, 2009 Posted in
FBI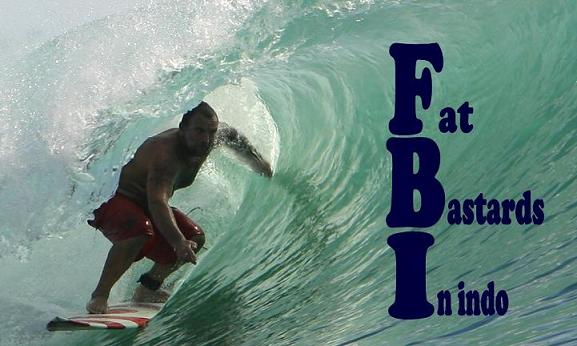 Another great day of waves here,Ulu's was 3ft,with the occasional 4 footer coming through,2 days ago it was a solid 6ft on the Peak with a few broken boards and egos thrown in.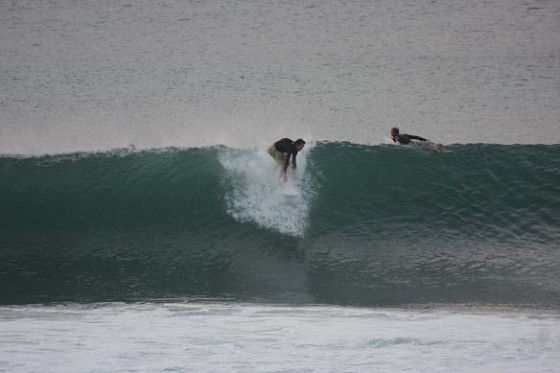 Hymie practicing for the G-land drop at Bingin.
Joel and the boys got solid 6ft G-land,a few on the Launching Pad,but mostly inside the Pad,with about 40+ frothers fighting for waves.The lads paddled up to the ledge at Moneytrees and surfed that with only a coupla other guys.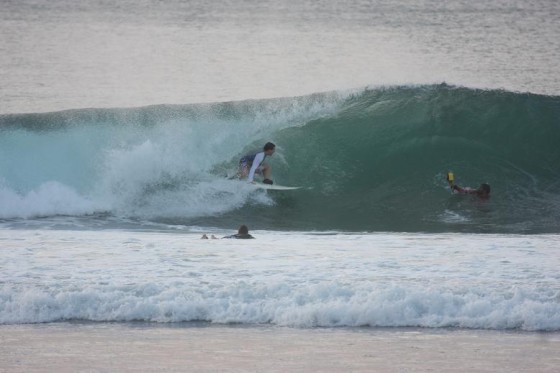 Joel would had a few more of these in the last week
They'll be back in a few more days,intime to hook up with Benny Backhouse who flys in on the 13th.A couple of bumper swells on the way,with all the buzz about the Padang contest being held.16 local surfers and 16 invites including the Irons brothers,Jamie Obrien and more due to fly in means it's time to get the hell out of here!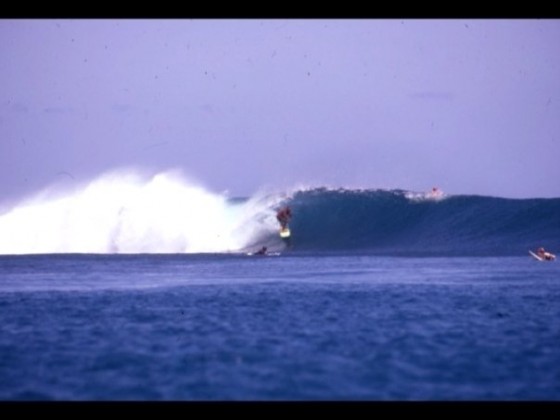 Hopefully I'll get a few more of these if this place is firing!
Not sure if the boys will come with me,they'll definately be painting the town red and white when they get back,but they might come over for the second pulse of the swell,chow  Stench