October 25th, 2008 Posted in
Latest News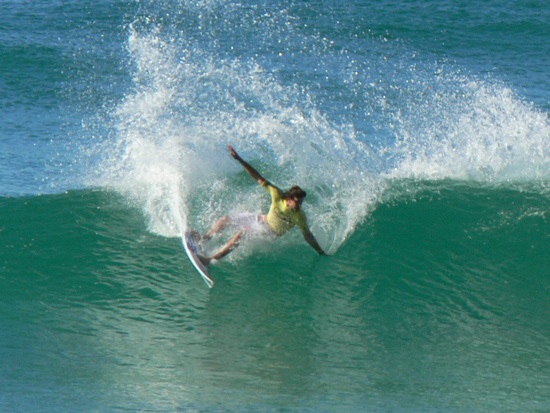 Botts shows his style at a club round 
Burleigh's WCT ripper Jay "Bottle" Thompson is Through to the quarter finals of the Estoril Coast pro in Portugal. A win in this event will see Botts jump up the ratings for a chance to re-qualify through the WQS to the 09 WCT. The surf was 6′ to 8′ solid abd closing out at times, Botts throwing some huge rio's massive turns on some solid waves.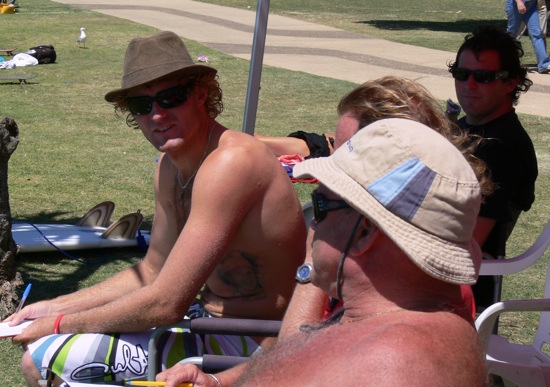 Ronny Milk gives Bottle some advice on the pro tour and high performance surfing at a club round 
He will be taking on the winner of Shaun Cansdell and Gabe Kling in quarter final 4, if you want to watch it live on the net log on from about 4pm this arvo 26/10 to check the action.. 
http://www.aspeurope.com/2008/events08/carcav08/index.php