October 23rd, 2008 Posted in
Latest News
Everybody knows if you go to Straddy in the Burleigh Team and have not had your haircut by the world famous Burleigh Boardriders stylists, then you will get that haircut. Some surrended to the enevitable, some ran and hid, but there was no escape… Dustbin even slept in the bushes waiting to ambush some unsuspecting hairdressing victims (OOPS Patrons) Here are some of the style from this years Straddy Assault…..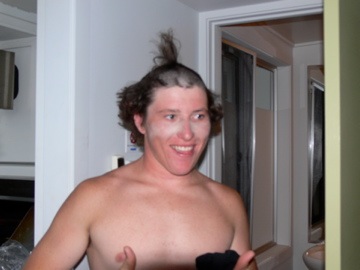 Mitch Mills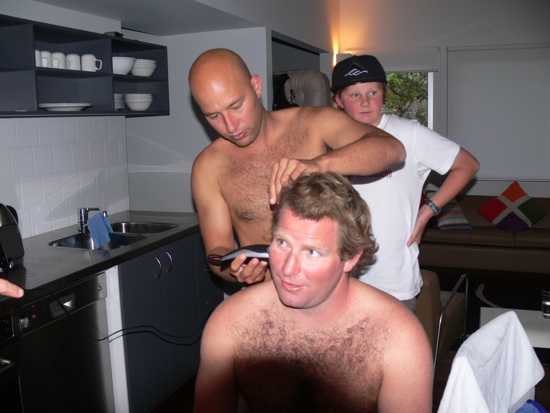 Joel get a stlying from Le Fabs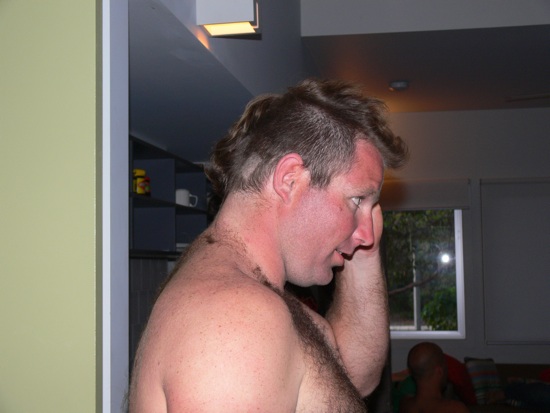 The finished product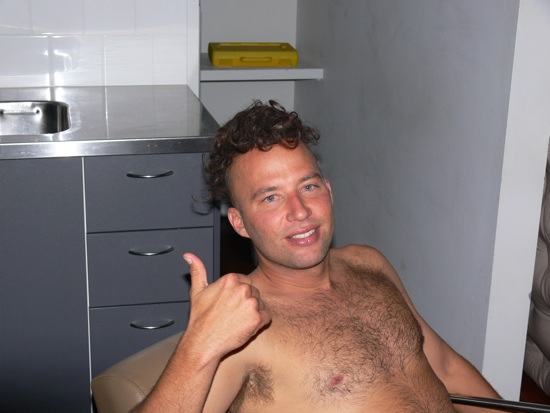 Fabs was only in it to get some hair for himself!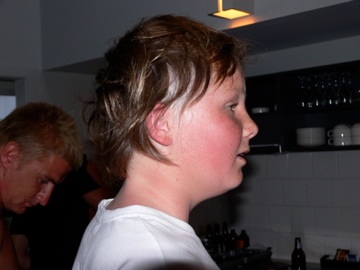 Jed Dennison
AND THE BEST OF ALL HEAT WINNER, FAST RUNNER, AND TRIED SO HARD TO AVOID IT, ONLY TO BE AMBUSHED BY DUTSBIN AT 4AM!!!
GENE THOMPSON