August 16th, 2016 Posted in
Latest News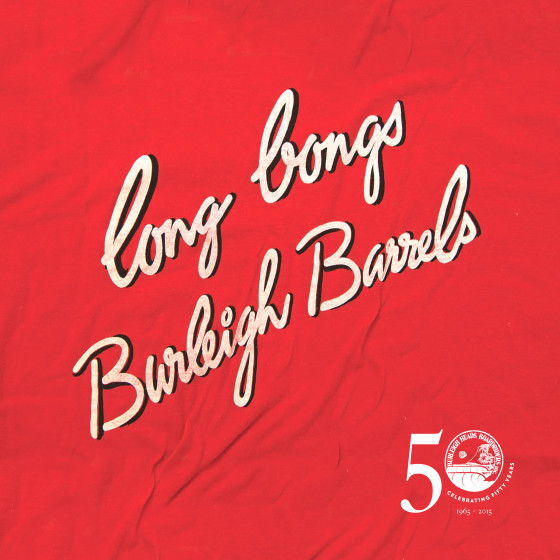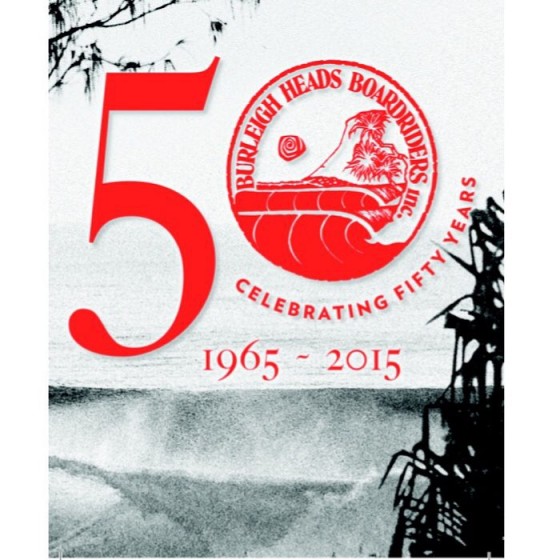 Burleigh Boardriders will be launching their book celebrating 50 years as a boardriders club, "Long Bongs and Burleigh Barrels".
The book's title paraphrases a tongue-in-cheek advertising slogan adopted by long-time club supporter Billabong in the early 80s, back when long boardshorts were the fashion trend and such innuendo accurately heralded the explosive, anarchist behaviour of surfing's sub-culture.
The end result is nearly 200 pages of stories, interviews and photos, divided into decades beginning in the 1960s when the Burleigh Boardriders was first founded. Many photos are previously unpublished personal shots donated by club members mixed with scans of archived memorabilia and contributions from professional photographers that serve both to illustrate the evolution of a celebrated coastal community and the metamorphosis of one of surfing's truly great boardriders clubs.
Industry media professional and former Australia's Surfing Life magazine Editor "JJ" (Johnathan Jenkins) was entrusted by the club to catalogue their precious history.
"Club President James Lewis approached me at the end of 2014 in anticipation of the Club's 50th Anniversary. We agreed to produce a book, knowing full-well the process could be like tugging on a thread and watching it unravel with no real end in sight. Ultimately I think we managed to capture a nice cross-section of stories that highlight the Club's legacies and importantly, include or at least mention, many of the loyal and dedicated people who have been involved over the years."
Burleigh Heads and the generations of impassioned surfers who have called the spot their local break are globally renowned. Famously, Burleigh was the site of the first-ever man-on-man surfing competition in 1977; the break has provided the backdrop for significant leaps in performance and design; the area remains an attractive base for numerous board manufacturers, surf clothing labels and agencies; and woven tightly through the eras are countless stories of the eccentric surfers who have helped shaped a culture.
Surfing Australia CEO Andrew Stark congratulated Burleigh Boardriders on their achievements, "Congratulations to the famous Burleigh Boardriders on the release of their 50 year commemoration book. Turning 50 is certainly a significant milestone for the iconic club from the famous Burleigh Heads and to celebrate their milestone and release through this 50 year book is testament to the club they are. I am sure the book is full of great stories and will ensure the memories can be shared into the future."
Stark added, "Boardriders Club's play such a significant role in the development of the sport and recreation of surfing Australia wide and its critical we have strong clubs like Burleigh Boardriders that truly lead the way. They are passionate and competitive and community driven and we congratulate them on all their achievements."
The public launch of the book will be at Burleigh Brewing (2 Ern Harley Dr, Burleigh Heads QLD 4220), Thursday 18th of August from 5.30pm to 9.30pm. All members will be attending, there will be speeches and entertainment, plus copies of the book will be available for sale.
Friends, family and the general public are all welcome to attend.
About the Editor – JJ is a surf industry professional who has overseen media at some of the largest events in action sports, including more than 50 WSL (World Surf League) World Championship Tour events. As a writer, he has contributed to dozens of sport and lifestyle titles worldwide and for 18 years has called the point at Burleigh Heads home since first relocating there to work as editor of Australia's Surfing Life magazine.