September 1st, 2008 Posted in
Contest Results
,
Latest News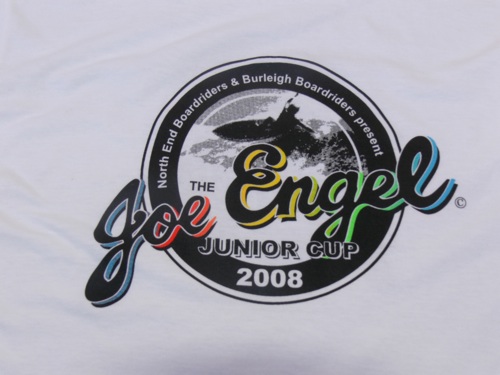 The first ever Joe Engel Cup was held between Burleigh Boardriders and North End Boardriders in 1/4 to 1/2 metre onshore conditions at Burleigh Point.Even though the surf was not the best, the event was contested in great spirit, and the groms put on a great show for all on hand to watch.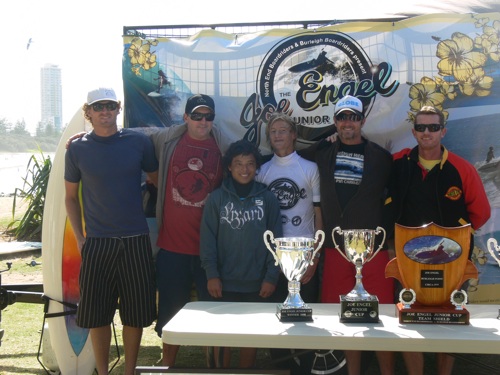 North End took out the teams event, by only 4 points, great performaces from Gene Thompson, Tom Ringland, Josh Hyland, and some good performances by the whole Burleigh team all round. Congratulations to Gene Thompson on reaching the final scoring second place, only just being beaten by the narrowest of margins by Mahiya Thorne. Well done Geno you flew the flag well for Burleigh!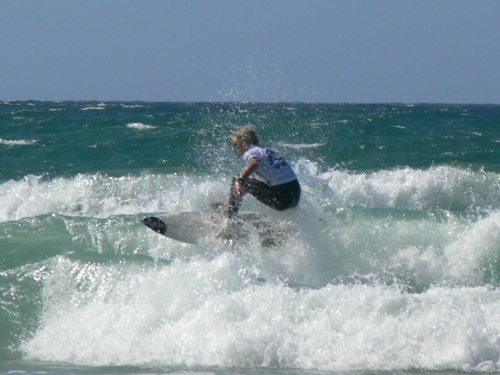 A great day was had by all, and it was great for all these juniors to hang out with each other, compete and surf in the name of a true legend like Joe Engel. When I was a grom I had the honour of Joe taking me and my brother surfing, the guy was a top bloke and one of the best surfers I have ever seen. If the groms can get a hold of 'Storm Riders' and check out Joe's surfing they will see the legend that they were surfing in the name of…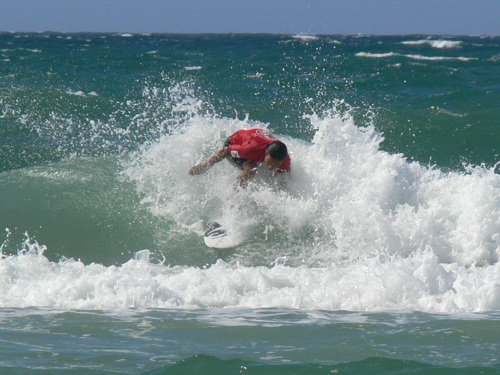 Well done to all the Burleigh members who helped out on the day, and congratulations and thanks to North End, This event will only get bigger and better, and both clubs are looking forward to next year.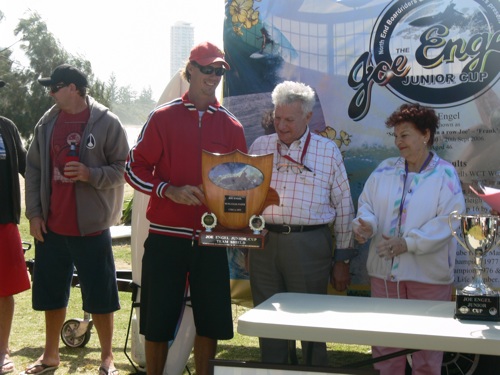 Results
Winning Team – North End 42 points Burleigh Boardriders 38 points.
Individual Winner – Mahiya Thorne red singlet (Goofy footer!) NEB
Runner up – Gene Thompson white singlet BBR
Equal 3rd – Harry Hynd NEB (nephew of Derek Hynd) and Brody Wills NEB