February 20th, 2010 Posted in
Latest News
Get down to Burleigh Point tomorrow to see Burleigh's lads take on the top 32 in the breaka Pro at Burleigh.
Thomas Woods the only 17 year old in the event took out Sam Page and WCT surfer Tom Whittaker to progress and Bottle is through after grabbing 2nd from Noah Lane (Another Burleigh Lad).
Come down and support the boys from 8am tomorrow!!!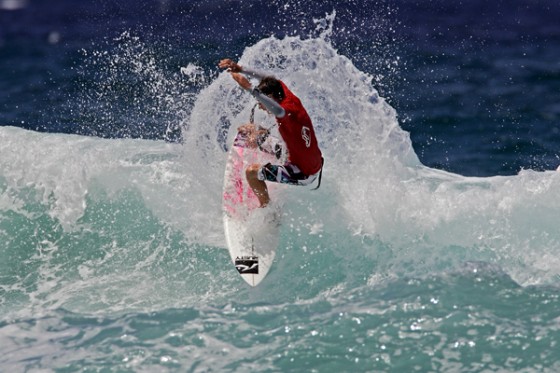 Heat # 2
Red Tom Woods Aus
White Matt Wilkinson Aus
Yellow Blake Thornton Aus
Blue Dean Morrison Aus
Heat # 6
round of 32
Red Damien Fahrenfort ZAF
White Jay Thompson Aus
Yellow Ben Dunn Aus
Blue Alain Riou PYF