September 7th, 2009 Posted in
FBI
,
Latest News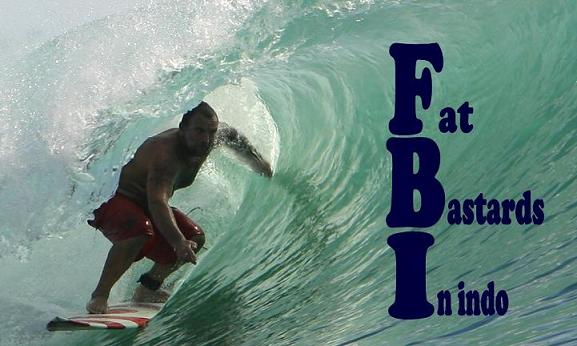 Joel and Ben got back from Desert Point yesterday arvo scoring a nice little bump of 3-4ft waves with a minimal crowd of about 30-40 crew.A bit inconsistant,with some long waits,but patience was rewarded with a bomb if you waited.Another fun day at Ulu's yesterday,the Peak was 3-4ft with the occasional 6ft bomb coming through,then the arvo sesh on the Track which although wasn't all that big,I got a coupla little runners before the tide got too low.
Pissing down again this morning,with small waves and onshore winds up here at the Bukit.Hopefully it'll clear up by lunchtime and we'll get to surf the Peak and maybe a little bit of Racetrack in the arvo.
Tomorrow looks the goods with a 4-6ft swell hitting,I'm calling pumping bingin tomorrow arvo to finish of the trip before we fly home tomorrow nite.The next swell is due in 5 days looks like being the biggest of the year,but once again it's coming between the moons ,so all the joy spots like Supersuck,Desert's and Speedies won't be firing due to the medium tides.There'll still be a few spots happening,Padang and Ulu and obviously up at the Mentawais,but I'll be back bashing the pans in the kitchen by then!
Happy birthday to the other Fat Bastard Joel Lester who turns 31 today!!!!!
Chow  Stench