August 17th, 2009 Posted in
Latest News
The Joe Engel Junior Cup will be held this Sunday 23rd August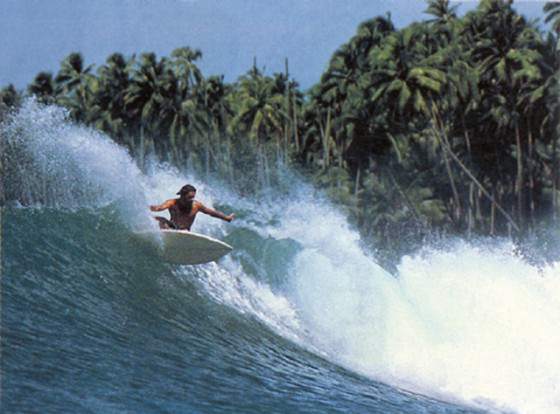 JOE ENGEL WAS ONE OF THE BEST SURFERS AT BURLEIGH, ALTHOUGH A NORTH END MEMBER HE WAS ONE OF 'THE BOYS' AT THE POINT GETTING SOME OF THE DEEPEST BARRELS OUT THERE. HE WON BELLS FROM THE TRIALS IN 1982 AND WAS THE FIRST BILLABONG STARS LONG WITH THORNTON FALLANDER
CHECK THE ARTICLE BY ANDY MAC THAT FOLLOWS
SEE JOE IN STORM RIDERS!
The Team
10 juniors
Thomas Woods, Hamish Whillans, Gene Thompson, Noah Ford, Mitch Mills, Reece Hudson, Sam Robinson, Byron Hoskins, Jed Denison, Ed Boston, res Blake Mills, Clint Guest, Sophie Hall
6 cadets
Liam O'brien, Jacob Hall, Ruben Botha, Oliver Botha, Lachlan Evans, Josh Hyland, res Skye Palmer.
ALL THOSE WHO WISH TO BE IN THE TEAM EMAIL. Both Guys and Girls are Elligible
ED – elindores@onthenet.com.au
or
TAPPA – tappateece@gmail.com
North End Boardriders will be the hosts, along with Burleigh, North End and Burleigh surfers competing for the prestegious Individual and Teams Title.
8 – 4 person heats with the semi's and final man on man format. The start of the first heat is at 7:30am and the event to finish around 2pm. The presentation to then follow straight after.  Both clubs share the head judge and judging together and also the contest directing having one from each club. This year we have Cheyne Horan acting as burleigh coach for the day and northend will have Derek Hynd .
Vince  Lawder has organized a new design for the contest t-shirts this year to sell on the day, he has also told me there is a full page add in the up coming SURFING WORLD magazine to promote it this year.
ALL BURLEIGH MEMBERS WHETHER COMPETING OR NOT, SHOULD BE PRESENT TO CHEER ON OUR TEAM, OPEN GUYS WOULD LIKE YOUR SUPPORT AS WELL.
REFRESHMENTS AND FOOD ON ALL DAY!!
CHECK LAST YEARS PHOTOS!!
CLICK ON PHOTO TO ENLARGE
MEMORIAL TO JOE ENGEL BY ANDREW MCKINNON
Engel was born in Bondi and grew up surfing with the likes of Cheyne Horan, Richard Cram and Dominic "Zappa" Wybrow. "I use to wake Joe up at 5am and take him surfing for about three years," said Cheyne who considered Joe to be his best surfing mate in their grommet days. Joe moved to the Gold Coast at the age of 14 years and was a founding member of the North End Boardriders and went on to become their number one gun in team's competition winning the Mango Teams event at Kirra Point from the mighty Snapper Rocks Surfriders.
"He was one of the best juniors in the World and his contest record speaks for itself," said good friend and fellow North End surfing sparring partner Thornton Fallander. Joe won two Pro juniors in a row at the prestigious Hot Buttered at North Narrabeen, Sydney, then the biggest World Junior event at that time. He defeated the likes of Tom Carroll and Cheyne Horan earning himself the moniker of "Two in a row Joe". In 1982 Joe created history as the first pro surfer to win the trials and main event at the Rip Curl Pro at Bells Beach, Victoria surfing on a Dick Van Straalen board, who was his devoted surfboard sponsor. Joe and Thornton were both signed up by Billabong as the first pro junior surfers to be paid in money and not board shorts. They talked Billabong owner Gordon Merchant into sponsoring them on a surf trip to Indonesia, becoming the first pro junior surfers to travel and be paid for it. That trip to Indo raised the bar and was filmed by Dick Hoole who captured the boys ripping at home and in Indo but it was the Lagundri Bay, Nias session that made them World famous as featured in the trail blazing movie, "Storm Riders" which has only just recently been released as a DVD. I was fortunate to hook up with Joe and Thornton in Hawaii in 1980 and joined them for a surf at Sunset Beach. They were both so cocky and confident as I watched them take apart the inside section at Sunset treating it like "kids in a lolly shop." Long time Gold Coast surf reporter and former Billabong and Dick Van Straalen surfboard worker Johnny Charlton said Joe was an amazing surfer who could fall off his board with the layback snap and because he was so powerful in the body would pull himself back onto the board with remarkable recovery. JC watched him rip at the Banzai Pipeline taking late drops on the backhand, turning his squat body sideways almost limbo style and setting up big tubes rides.
Vince Lawder who was Billabong's first Team manager and also a founding member of the North End boardriders was very close to Joe and full of praise for his incredible tube-riding talents especially at Burleigh Point where he continued to blow minds in the Burleigh Barrel. "He was a freak at Burleigh and one of the best," said Vince. "I remember there was this classic day at the (Burleigh) Point when Joe came into the Billabong office frothing about a barrel he caught from the Cove all the way to the Drainpipe (800metres). We thought, "yeah, right Joe" until we spoke to local Burleigh Board rider Dwayne Harris who confirmed this amazing feat!" The first time I saw Joe surf was at the first Professional event at Burleigh Point, the 1977 Stubbies Surf Classic won by Michael Peterson to be MP's last win. As a fresh 17 year old Joe was awarded a wildcard because of his radical surfing reputation at Burleigh and drew Legendary Hawaiian powerhouse BK aka Barry Kanaipuni in the first round that drew a huge crowd to watch the "David and Goliath" match. Joe pushed "Mr.Sunset" all the way with BK getting a last minute bomb to just defeat the young local rookie who showed he had the potential to be a world beater. He had a unique tube riding style surfing DVS boards in the 5ft 6inch range with his front foot almost on the nose and his back foot stretched right back on the tail, squatting knock-kneed so he could curl up into a ball and bust thru any section like a powder keg on legs. The Burleigh Boys loved Joe and he was a standout at all the Gold Coast points like Kirra and just as good in the beach breaks.
Despite his short but solid frame Joe was an incredibly powerful surfer taking the gouge layback snap manoeurve to a whole new level. He was like Kirra legend Michael Peterson in many ways representing the last of the great single fin surfers and like MP, he let his surfing do the talking. He followed on from MP and made the successful transition from single fins to thrusters with his Bells Beach win. Yet in an all too familiar scenario the Gold Coast radical lifestyle took its toll on Joe who partied just as hard as he surfed – a similar tale for so many great surfers like Keith Paul and Michael Peterson. By the late 80's , Joe had lost his motivation for competing but loved to commentate at local boardriding club events with his beloved North End Boardriders.
"He was really good at calling the club events because he knew all the guys, the competition game and what it took to win," said his best Gold Coast mate and North End club member Thornton Fallander. By the early nineties, Thornton moved to Japan to follow his shaping career while Joe moved from the surf to the bush and up to the non-surf area of the Northern Territory working as a farm laborer in Katherine renown for it's special indigenous land and aboriginal dreamtime spirit and where he eventually layed his soul to rest.
ANDREW MCKINNON