September 23rd, 2008 Posted in
FBI
Well the fattest of the Fat Bastards In Indo has returned home after scoring some great waves. Had a mad time a Ryan & Jodie Gundry's Wedding (Gunge former Burleigh Bears Captain and ripping surfer, Jodie is sister of North Ends Tai Graham), and scored some great waves.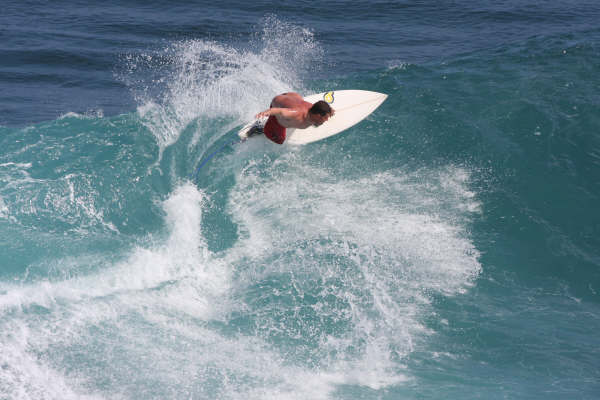 Uncle Tap Tap flying down Racetrack Early Sunday Morning 
Craig and Hamish, hate to tell you this but not one day did I not get a wave that was a least 4 foot!!! The Whillian's curse strikes again! The best sessions were at Cungu surfing Chew and Spew with Brow the now Nobby's legend that is always at the point when it is solid, and also early morning and late arvo's on the racetrack at Ulu's. Only lost a little bit of skin on the last day but got some great waves.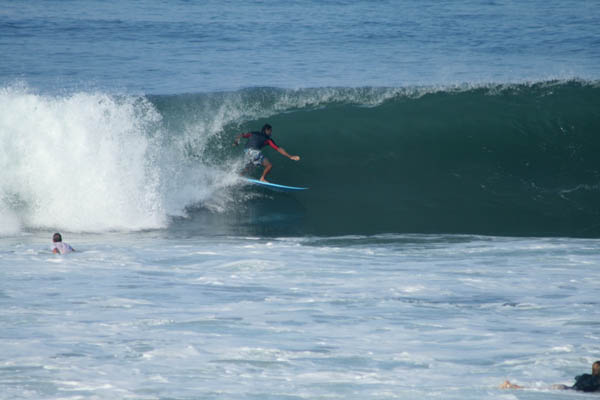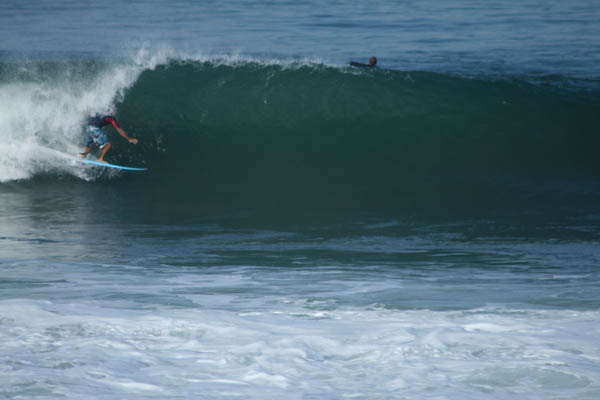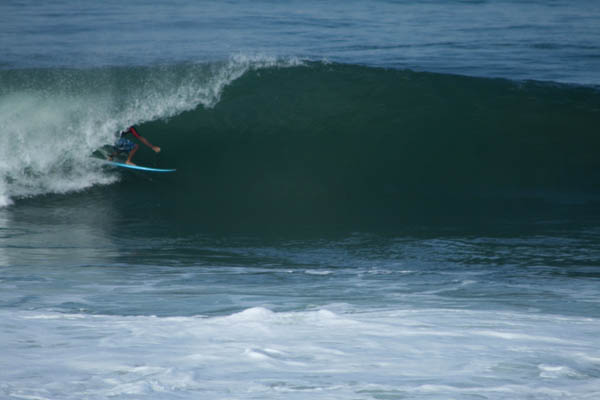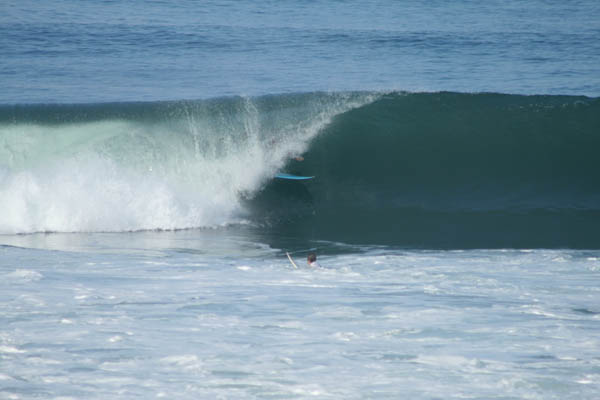 Nobby's legend Brow getting into chew and spew at Cungu 
To be honest, Ulu's is a joke during the day a million Brazzo's and other kooks, the best time is the early and late sessions when there are less crew. Cungu was great fun, not too crowded except for when the local boys get out there! Had a ball staying at Taras's place, nice and quiet and a walk from Ulu, and thanks to Brow and his lovely wife Marina for putting up with me for the first 5 days of my Holiday.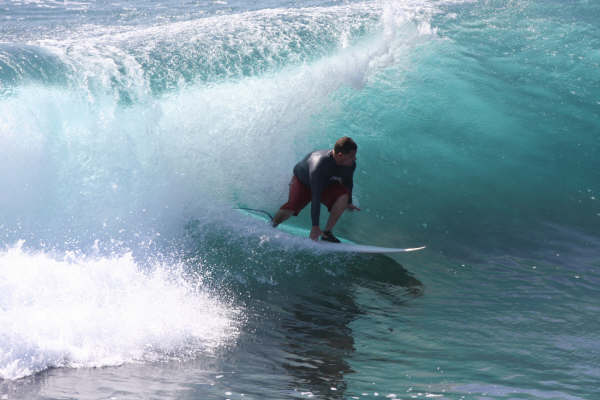 About to get inside on an early morning racetrack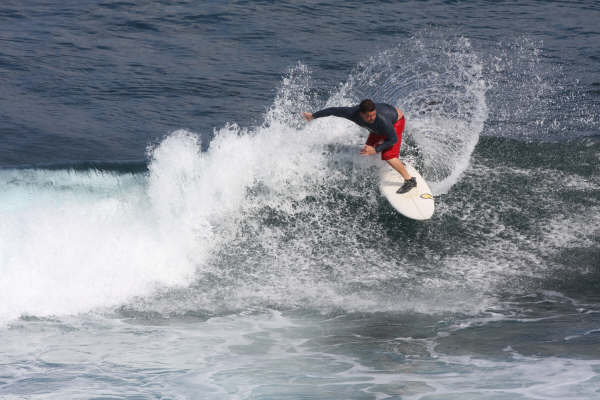 Great fun and look forward to going again….
Ciao
Tappa