September 7th, 2008 Posted in
FBI
Saw Wartsy,Timmy,Jake,Jarrod,Mark and Rochelle this morning,they head home tonite,they caught up with Burleigh's own Hollywood man-about-town Tyler Atkins,last nite,seems he's in town for a few weeks,hopefully I'll catch-up with him in the next couple of days.
The crew gave me some great shots of Lembongin,Shippies looked really fun,unfortunately I had to delete them as I got my PSP chipped over here and had to re-boot my memory card,thus wiping all the shots I was going to post-so Timmy if you're reading this,emial me the shots and I'll post them later!!!!
Been hangin with the wife for the last few days,surfing a mal on the beachy at Padma,really small for the last few days,new west swell hits tomorrow,and looks like waves for the next week or so-Stoked!!!!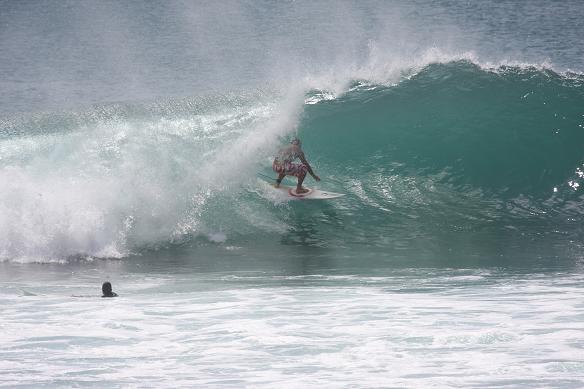 chow  stench