August 30th, 2008 Posted in
FBI
Bit of a bump coming tomorrow,really south swell though so it might not get into a few spots,so after the debacle of my last Desert Point run I'm gunna stay in Bali and surf here.Should be 4-6ft for the next 2 days,so Bingin should be the goods!!!!
Maybe even Padang,as all the Indonesian pros are at Scar Reef for the latest stop on the tour,it might be a little easier to get a couple of kegs.It's been great the last 3 days,dividing my time between Bingin and Ulu's,Bali's such an under-rated place,but where else can you surf all day every day,regardless of tides and wind!!!
Been hangin' with Adam Burnet and Bec,they're stylin' at Blue Point Resort for a couple of days,then they're off to the Mentawii's to stay at Telescopes for a week.
Wartsy,Tim,Jake and crew are over at Lembongin,they should get some fun waves this weekend and Joel and Simon finally get back from G-land tomorrow,they should have a few more fun waves then fly out on Tuesday.
My wife,the lovely Lisa,flys in on Wednesday for the last 2 weeks of the trip ,so I was keen to hit Desert's one more time,but the water was unusually quiet and from phone calls I've had seems a lot of people have bailed there for this swell,so I hope I've made the right call!!!!!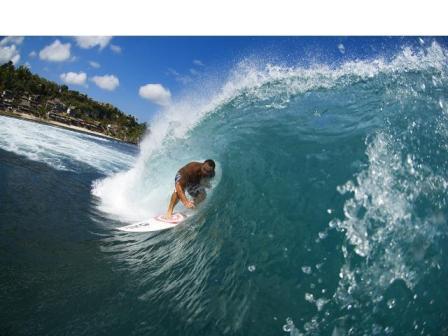 chow Stench
ps-C'MON YOU GROMS!!!!!!!,go the 4220 tomorrow!!!!!!