April 10th, 2008 Posted in
Profiles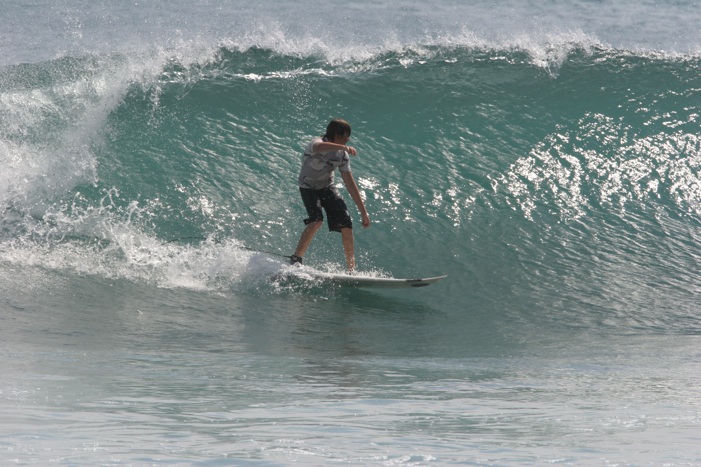 NAME       Jed Denison
NICKNAME     Jeddy & Jeddles
AGE       14 years
DIVISIONS YOU SURF IN?     Cadets
PLACE OF BIRTH?      Allamanda Hospital, Gold Coast
PLACE OF SURF – BURLEIGH
HOW OLD WERE YOU WHEN YOU HAD YOUR FIRST WAVE AT BURLEIGH?      7 years old
FAVOURITE SPOT AT THE POINT YOU SURF?   Rockys
OTHER FAVOURITE WAVE SPOTS ?    Duranbah, Tally Creek, a secret spot in NSW, & Dreamland, Bali
CONTEST RESULTS BEST OF?    4th – 2007 Groms
FAVOURITE BURLEIGH SURFER?      Billy Watson
FAVOURITE UNDERGROUND BURLEIGH LEGEND?  Dwayne Harris
FAVORITE SURFERS, THAT ARE NOT BURLEIGH BOARDRIDERS?
Danny Wills
WHERE DO YOU JUMP OFF?   Sharkies
WORST EXPERIENCE JUMPING OFF THE ROCKS?  Leg rope caught around rock and was then plundered by waves.
WORST INJURY SURFING?   Broken finger
BEST BURLEIGH MOMENT?   Getting 2 barrels in one day at Sharkies and the Point.
BEST SURFER YOU HAVE SEEN SURFING AT BURLEIGH POINT?
James 'Billy' Watson
AMBITION?    Become a pro surf judge
WHY YOU LOVE BURLEIGH?   The localism and the best wave in the world.