July 7th, 2008 Posted in
Profiles
JAMES "BILLY" WATSON
by Terry "Tappa" Teece 
Billy is a long time Burleigh lad and is known throughout the world as a ripper in all types of conditions. Apart from being one of the best surfers at Burleigh on his day, Billy also has taken to the world with his tow-in partner and Champion Molokai paddler Jamie Mitchell. Mavericks, Jaws, Todos, and other big wave breaks are just some of the places they have taken on. He is also (as a day job) one of the Gold Coast City Councils top Lifeguards looking after all the tourists on the Goldy. James is also one of the water patrol at the Quiksilver Pro. His sponsor Honalua also helps him out with his travels around the world chasing big waves.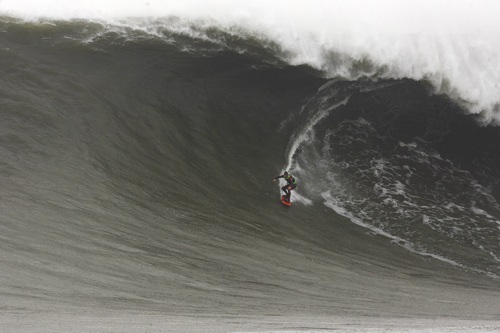 Billy at Mavericks charging!
Whoa!!!! Would you have a go at this?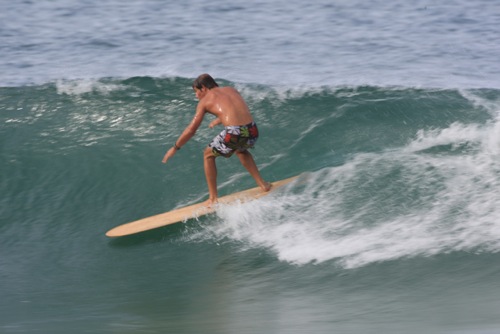 Billy can even surf a plank of wood!
James also being a waterman he is likes to dabble in all sorts of different surfing craft. Above you see him surfing a plank of wood (Alaia) shaped like an ironing board. He reckons when you paddle on, it is underwater, and when the wave picks you up, it planes. You then stand up carefully and lightly (bad luck for us big fellas!). This board has no fins, about an inch thick! Yes Billy can even surf a plank of wood! He reckons bottom turns are not too hard, but top turns are; sure mate all looks hard to me!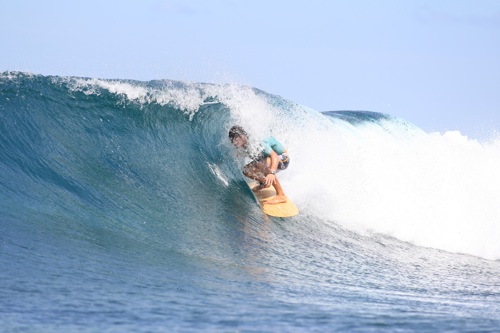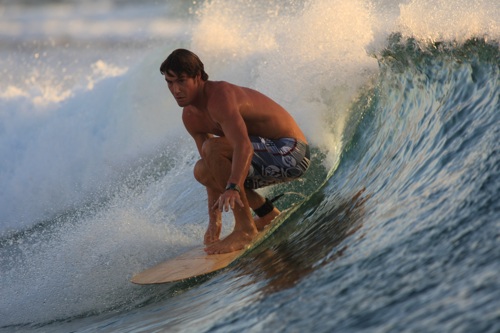 Also James is known as one of the best stand-up paddleboard riders in the country, if not the world, and anyone who has seen him do floaters,re-entries and other huge turns at the point when it is big will testify to his ability on those massive boards as well.
James "Billy" (the kid) Watson was also the youngest President of the Burleigh Boardriders overseeing the creation of the Burleigh Boardriders Single Fin festival with help of other members such as Nick Heath, Phil Gregory, Mick Murphy & the champ along with many others who put in to create our January fun time.
James also is a total ripper on a short board, a former top competitor in the Pro Junior series as a young bloke, can do airs, get vert, and do anything the top pros are capable of.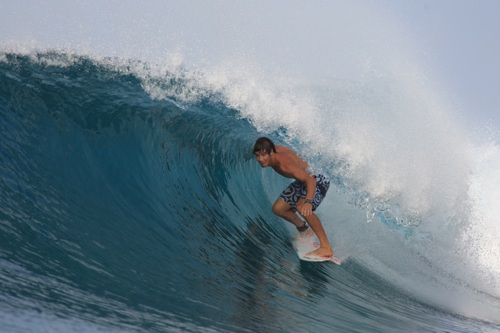 One thing I have not added yet, is that Billy is a top bloke. A genuine top guy, polite, well mannered and a great role model to all the grommets at the point. Quietly spoken, but his surfing does the talking, and a member that Burleigh is proud to call their own.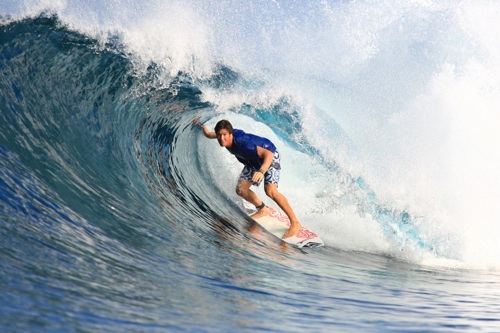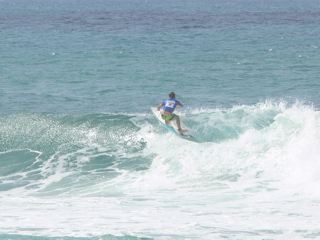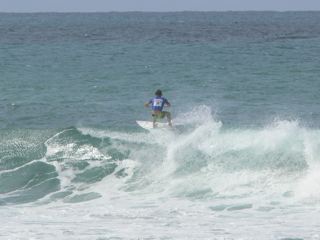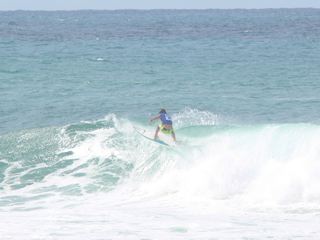 Billy floating President's Cup 07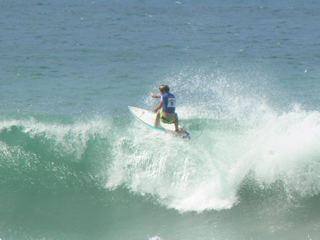 More action from the Burleigh Boardriders President's Cup '07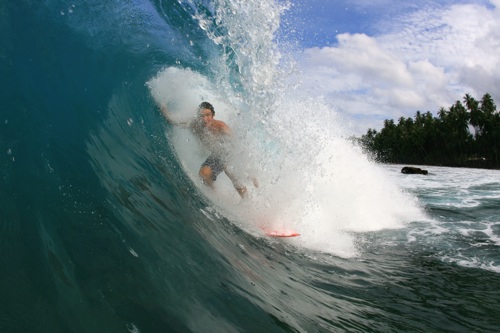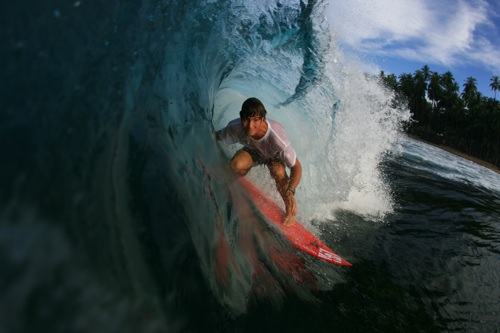 More of Billy in the barrell