May 10th, 2009 Posted in
Burleigh Boardriders WQS watch
Burleigh Boardriders' number 1 son Jay Bottle Thonpson grabben a win in his first round heat, smashing Greg Emslie 14.00 to 4.37.
Bottle got a sick deep barrell scoring an 8.5 from the judges, and was rapt with his win. "It's great having a second crack at the WCT, after having a shocker last year, I am under no pressure this year, hopefully I can qualify on this tour or double qualify.", said a smiling bottle, "Hopefully I can get a few more pits!"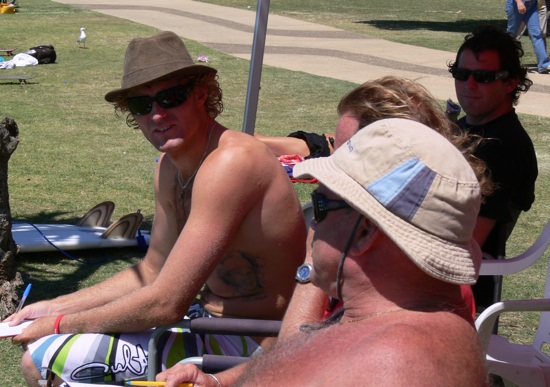 BOTTLE GETTING SOME ADVICE ON HOW TO HANDLE TEAUPOO FROM RONNY MILK 
Bottle is surfing strong, and looking to requalify, in the top 10 on the WQS at present and 14th on the WCT Go Son!!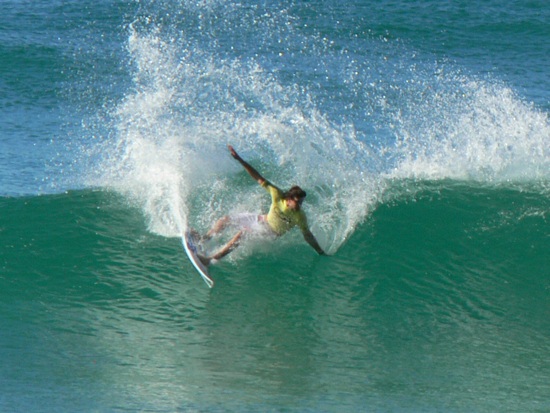 Watch the heat
http://www.billabongpro.com/tahiti09/videos.php
Also Bottle will be coming up against Jeremy Flores in his next heat early tomorrow morning 
 check it out
http://www.billabongpro.com/tahiti09/